Tokyo 2020
Anti-Doping Information
Testing during the games:
Anti-doping authority has been delegated by the International Olympic Committee (IOC) to the International Testing Agency (ITA) for the Olympic Games and to the International Paralympic Committee (IPC) for the Paralympic Games.
Trained Doping Control Officers from Japan and international National Anti-Doping Organizations will collect samples during the Games. All urine and blood samples are analyzed at the WADA-accredited laboratory in Tokyo. Throughout the doping control process, an athlete has the right to an interpreter, as well as a representative.
In-competition testing: The period commencing at 11:59 p.m. on the day before a Competition in which the Athlete is scheduled to participate through the end of such Competition and the Sample collection process related to such Competition.
Out-of-competition testing: Any other testing completed during the Period of the Games will be considered an out-of-competition test. You may be tested under the authority of the ITA or IPC, respectively, in Japan or any other location (e.g. home country) during the Period of the Games.
covid-19 vaccines and testing
With testing in full force, the Tokyo Games fast approaching, and COVID-19 still a concern, here are answers for athletes to common questions about anti-doping rules, vaccines, and COVID-19 protocols.
If you have any questions or need assistance, please contact USADA's Athlete Services Team at athleteexpress@USADA.org or call (719) 785-2000. We are here to help you make an informed decision and to navigate these health, safety, and anti-doping matters.
What are the available COVID-19 vaccines in the U.S.?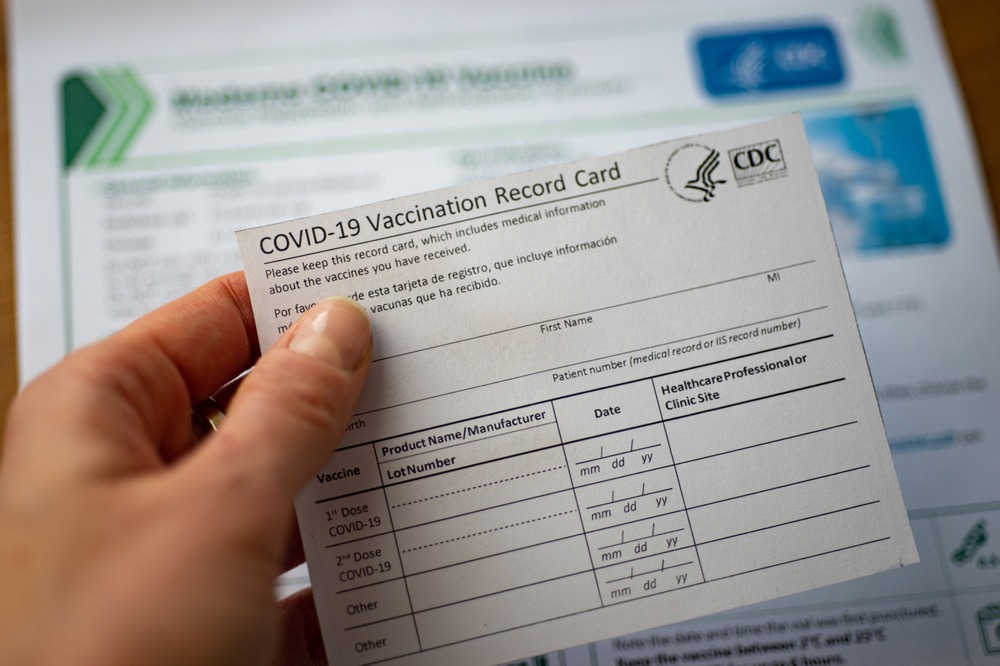 Currently there are three COVID-19 vaccines that are authorized by the FDA for use within the United States, including the Moderna vaccine and the Johnson & Johnson (J&J) vaccine. On September 22, 2021, the FDA granted full approval for the Pfizer/BioNTECH vaccine, offering additional confidence for recipients.
Are the vaccines available in the U.S. safe to use?
Yes, these three vaccines have been authorized by the FDA for safety and efficacy. The CDC has also found these vaccines to be safe and effective. You can call us or visit the CDC website to learn more about safety measures and protocols behind the development of these vaccines.
Should I get the COVID-19 vaccine and what is the cost?
Of course, you should make your own personal health decision to receive the vaccine or not. 
USADA is encouraging its staff as well as others to receive the vaccine to assist in the goal of maintaining healthy and safe competition. USADA CEO, Travis T. Tygart, has already received the first dose of the Moderna vaccine (as permitted in Colorado) and notes, "While everyone has to make their own choice, for me, having added assurance of the health and safety of me, my family, USADA teammates, and others is a liberating feeling." 
The vaccine can be obtained at no cost.
What can I do to get the COVID-19 vaccine?
The vaccine rollout is being done on a state-by-state basis based on defined eligibility criteria.  For example, in Colorado, all residents over the age of 16 age are now eligible to receive the vaccine. 
Please visit the CDC website to determine the roll-out status in your sate and your eligibility. Do not hesitate to contact USADA if we can be of assistance locating a place for you to obtain the vaccine if you choose to do so.
How can I obtain a COVID-19 vaccine if I'm living outside of the United States?
Athletes who reside outside of the United States should check with their local health authority in their country of residence about access to COVID-19 vaccines.
What if I have additional questions or concerns about the COVID-19 vaccine?
You can call or contact USADA and/or you can call the CDC at 800-CDC-INFO (800-232-4636), TTY: 888-232-6348, or visit CDC-INFO.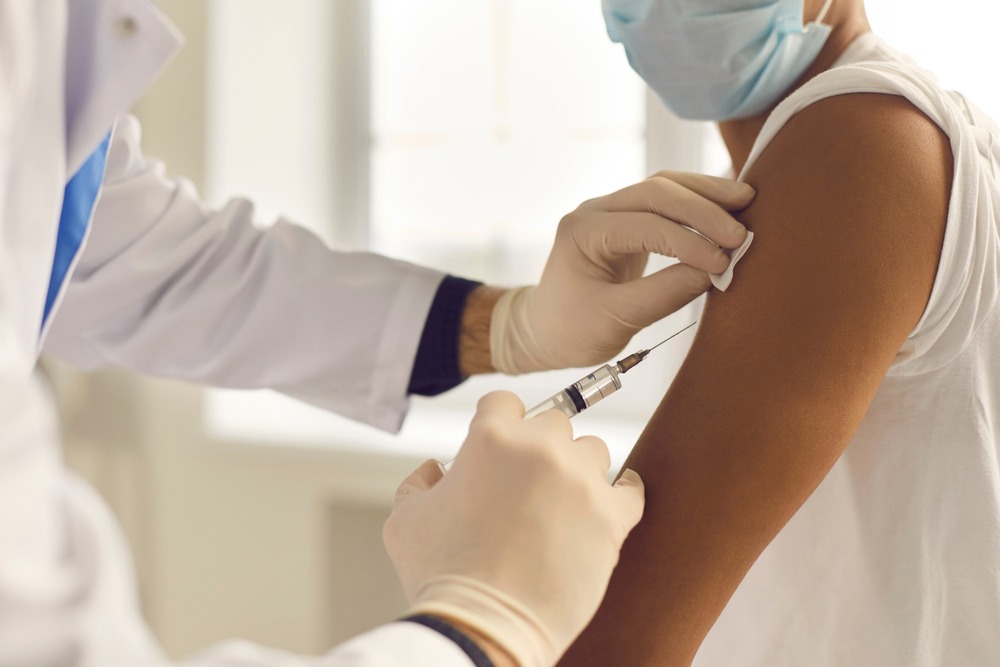 Are any of the COVID-19 vaccines prohibited in or out-of-competition?
The three vaccines approved in the U.S. are not prohibited. They do not contain any prohibited substances and are permitted for use at any time under anti-doping rules.
What side effects could the vaccine have on my performance?
There is no indication that COVID-19 vaccines have a substantial impact on an athlete's performance. However, any vaccination can potentially create a temporary reaction, including symptoms (e.g., fever, pain at the injection site), but there is no evidence that the three vaccines approved to date would create any long-term performance decline. It is recommended that athletes
Will USADA continue to implement COVID-19 safety measures during sample collection despite city and state restrictions being lifted?
Yes, USADA will continue to follow its established COVID-19 Safety Protocols regardless of reduced city and state restrictions in order to best protect the wellbeing of athletes and collection personnel. We are also encouraging all USADA staff – including DCOs and all sample collection personnel – to receive one of the three U.S. approved vaccines.
What if DCOs are not following USADA COVID-19 Safety Protocols?
You can find all of USADA's COVID-19 Safety Protocols online or by scanning the QR code of the DCO iPad prior to sample collection. If you are uncomfortable or believe a DCO is not following protocol, we encourage you to share your concerns with the DCO. You may submit feedback to USADA in your sample collection paperwork, or you can contact USADA with any questions or concerns at (719) 785-2000, Toll-Free (866) 601-2632, or e-mail athleteexpress@USADA.org.
What if I don't want a DCO in my home?
If a DCO arrives at your home and you prefer to be tested elsewhere, please communicate that preference so other accommodations can be arranged. Importantly, refusing to be tested following notification could result in a refusal to test violation and lead to a sanction.
Need Help?
For questions about specific products, substances, and methods, contact USADA's Drug Reference Line at drugreference@USADA.org or call (719) 785-2000, option 2.
For general questions or questions regarding COVID-10 vaccine information or sites, please contact USADA's Athlete Services Team at athleteexpress@USADA.org or call (719) 785-2000.
Therapeutic Use Exemptions (TUEs)
Certain medications (cannabis, stimulants, psychotropics and narcotics) that are restricted or prohibited by Japanese law will require an authorizing certificate from the Japanese Ministry of Health, Labour and Welfare (MHLW) prior to their arrival in country. If athletes cannot secure an approval from the Japanese MHLW, they should discuss alternative courses of action for their treatment with their medical provider. Having an approved TUE will not exempt an athlete from Japanese import laws.
Existing TUEs approved by USADA or an International Federation before the period of the Games must be recognized by the ITA for the Olympics and the IPC for the Paralympics to be valid. Contact the ITA at tue@ita.sport and the IPC at tue@paralympic.org with questions.
Olympians may file new TUEs with USADA until June 20 at tue@USADA.org. Thirty days or less from Opening Ceremonies, athletes should submit directly to the International Testing Agency (ITA). If an athlete submits a TUE directly to the ITA, USADA encourages athletes to copy USADA at tue@USADA.org. Any TUE applications during the period of the Games must be submitted to the ITA directly at tue@ita.sport.
Paralympians may file new TUEs with USADA until July 20 at tue@USADA.org . Thirty days or less from Opening Ceremonies, athletes should submit directly to the International Paralympic Committee (IPC). If an athlete submits directly to the IPC, USADA encourages athletes to copy USADA at tue@USADA.org. Any TUE applications during the period of the Games must be submitted to the IPC at tue@paralympic.org
For the Games, all Team USA athletes will need to provide Whereabouts that include:

Building and room number
Training locations/schedule in Tokyo
Detailed accommodation information (if not staying in Village)

Remember to update your Whereabouts before you go to Tokyo and when/if your schedule changes. The athlete is ultimately responsible for maintaining accurate and up-to-date Whereabouts information.
Japanese law is very restrictive and complex when it comes to bringing medications into the country.  
The following restrictions and requirements are just a basic overview. On Japan's Ministry of Health, Labour and Welfare (MHLW) website or via email to yakkan@mhlw.go.jp, check the importation status of every medication, over-the-counter product, dietary supplement, medical device, hygiene product, and cosmetic before leaving the U.S. for Japan. Contact the USOPC, your team doctor, or personal physician to help categorize your substances and determine if you need to apply for an exemption or to seek an alternative treatment option that is allowed in Japan.The application process to carry in prescriptions or other substances can take three months. No exceptions will be made for cannabis products or certain stimulants like amphetamines. Transport all products, including over-the-counter or supplement products, in the original packaging or the prescription bottle, labeled with your name.
Only bring a one-month supply of an allowable prescription, per Japanese law. More than one-month supply requires approval from the Japanese government.
Some common, over-the-counter medications used in the U.S. like norephedrine, pseudoephedrine, and codeine are restricted under Japanese law. It is illegal to bring those medications above a specified allowable quantity into Japan. Questions regarding medications should be referred to either the USOPC Sports Medicine Team at medicine@usopc.org, NGB Medical Team, or USADA at drugreference@USADA.org.
Certain substances and prescription drugs are illegal, including cannabis (e.g., medical or recreational, CBD, Epidiolex), certain stimulants, psychotropics, and narcotics. Japanese customs officials or police can detain travelers importing illegal items and medications. Importing in this case means carrying one's own supply.
Narcotics, stimulants, and psychotropics cannot be sent by way of unaccompanied baggage, cargo, or mail.
Athletes should have a copy of a doctor's prescription and a detailed letter stating the reasons for using a prescription medication.
The following are also prohibited in the Village at the Games:
Cryogenic chambers and hypoxic/hyperpoxic tents, chambers or devices
Oxygen tanks and/or cylinders
Needles (No Needle Policy) (Only applies to the Olympics, NOT the Paralympics). If an intravenous infusion or injection is needed, athletes must seek permission from authorized medical personnel before treatment. More information can be obtained in the Polyclinic from relevant medical or anti-doping staff.