Powered by the experience and values of USADA – the country's most trusted guardian of sports integrity – TrueSport supports athletes, coaches, and parents by partnering with sport organizations throughout the country to promote a positive youth sport experience. TrueSport's mission is simple & bold:
To change the culture of youth sport by providing powerful educational tools to equip young athletes with the life skills and core values for lasting success on and off the field.
TrueSport inspires athletes, coaches, parents, and administrators to change the culture of youth sport through cornerstone lessons of sportsmanship, charcter building & life skills, and clean and healthy performance, by creating leaders across communities through sport.
Core Components
Content and resources aligning with TrueSport's core principles.
Ahtlete Ambassador engagement at schools, camps, and events.
Partner programs, events, and program activation.
TrueSport Program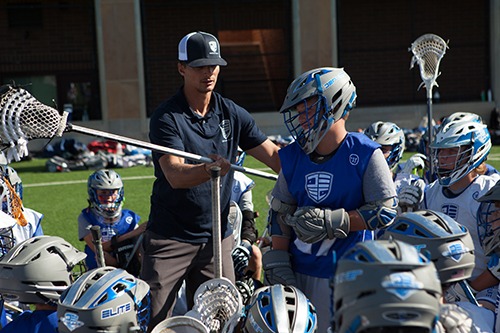 Working alongside experts in a wide range of fields, from psychology to nutrition, TrueSport provides evidence-informed content and engaging programs reflective of the Olympic spirit. The TrueSport Program will help you deliver TrueSport's engaging and interactive lessons in any sport setting. Programs can be customized to meet your needs and include the ability to access:  
TrueSport Audience Specific Resources: Parent, Coach, and Athlete
TrueSport Values Lesson Videos
TrueSport Athlete Recognition Certificates
TrueSport Publications: Nutrition Guide, Supplement Guide, and Parent Pocket Guide
TrueSport Coaching Certification – Continuing Education & E-Learning Modules
Train-the-trainer and TrueSport Support, and more
To bring TrueSport to your sport community, or for more information on The TrueSport Program, visit TrueSport or contact:

Dr. Jennifer Royer, Ph.D.
TrueSport & Elite Education Director
jroyer@USADA.org
(719) 785-2035