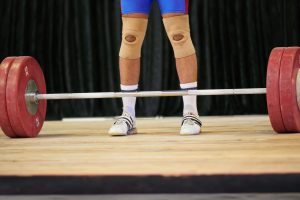 The United States Anti-Doping Agency (USADA) announced today that an independent arbitrator from the American Arbitration Association (AAA)/North American Court of Arbitration for Sport (CAS) has ruled that Josh Moreau of Colorado Springs, an athlete in the sport of weightlifting, committed a second anti-doping rule violation. Moreau received a two-year suspension.
Moreau, 26, tested positive for metabolites of cannabis or tetrahydrocannabinol (THC) at the 2007 Weightlifting National Championships on May 13, 2007. Cannabinoids are listed as "specified substances" and are prohibited under the USADA Protocol and the rules of International Weightlifting Federation (IWF), both of which have adopted the World Anti-Doping Code and the World Anti- Doping Agency (WADA) Prohibited List. Cannabinoids are listed as "specified substances" because they are less likely to be abused as doping agents.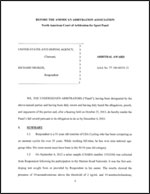 Moreau's two-year period of ineligibility begins August 3, 2007, the date of his acceptance of a provisional suspension. As a result of the doping violation, Moreau has been disqualified from his event results at the 2007 National Championships, including his third-place finish in the +105 kg division. USA Weightlifting, the governing body for the sport in the United States, will carry out the sanction.
USADA is responsible for the testing and results management process for athletes in the U.S. Olympic and Paralympic Movement. USADA is equally dedicated to preserving the integrity of sport through research initiatives and educational programs.
---
For more information or media inquiries, click here.