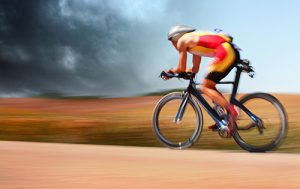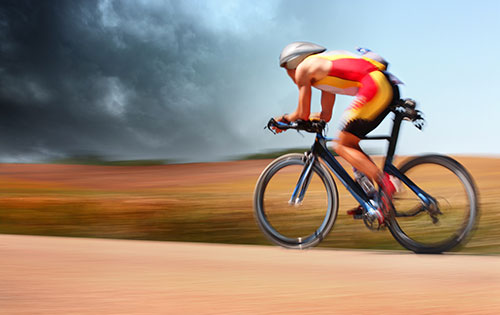 USADA announced today that cycling athlete Kenny Williams of Kenmore, Washington has committed a violation by competing during his two-year period of ineligibility received for a 2009 doping offense and has accepted an extension of his ineligibility period for the violation.
Williams, 43, competed in the Seward Park racing series on April 15, 2010 in violation of the two-year period of ineligibility he received after his urine sample collected at the Masters National Championships on August 21, 2009 resulted in an adverse analytical finding for a prohibited Anabolic Agent. As a result of the violation, Williams accepted an extension of his ineligibility period equal to one half of the time served since his sanction commenced September 21, 2009. As a result, Williams's ineligibility period, which was set to expire September 20, 2011, is extended 103 days until January 3, 2012.  Williams's results from the April 15, 2010 Seward Park racing series have also been disqualified.
Under the WADA Code, athletes who violate an ineligibility period are subject to having their sanctions restarted or a sanction extension equal to the full time served since their sanction began, however the extension period can be reduced under certain circumstances. Williams's extension period, equal to one half of time served since his sanction commenced, is the maximum reduction of the extension period allowed under the Code.
Read Williams's original sanction announcement:
https://www.usada.org/files/active/resources/press_releases/Press%20Release%20-%20Williams%20-%20December%202009.pdf
In an effort to aid athletes, as well as all support team members such as parents and coaches, in understanding the rules applicable to them, USADA provides comprehensive instruction on its website on the testing process and prohibited substances, how to obtain permission to use a necessary medication, and the risks and dangers of taking supplements as well as performance-enhancing and recreational drugs. In addition, the agency manages a drug reference hotline, Drug Reference Online (www.GlobalDRO.com), conducts educational sessions with National Governing Bodies and their athletes, and proactively distributes a multitude of educational materials, such as the Prohibited List, easy-reference wallet cards, periodic newsletters, and protocol and policy reference documentation.
USADA is responsible for the testing and results management process for athletes in the U.S. Olympic and Paralympic Movement, and is equally dedicated to preserving the integrity of sport through research initiatives and educational programs.
---
For more information or media inquiries, click here.