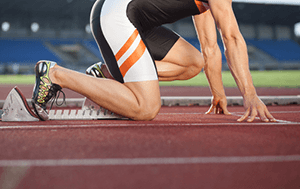 The United States Anti-Doping Agency (USADA) announced today that Antonio Pettigrew of Raleigh, NC, has accepted a two-year period of ineligibility after admitting to the use of prohibited substances. Additionally, Pettigrew voluntarily relinquished to USADA and the United States Olympic Committee the Olympic 4×400 Gold medal he received at the 2000 Sydney Games.
Pettigrew, 40, admitted to using substances prohibited under the rules of the International Association of Athletics Federations (IAAF) and USADA, both of which have adopted the World Anti-Doping Code, and the World Anti-Doping Agency (WADA) Prohibited List. Pettigrew acknowledged using the prohibited substance erythropoietin, known as "EPO," and human growth hormone ("HGH"), beginning on or about January, 1997 through 2003.
In addition to his two-year period of ineligibility which begins on June 3, 2008, the date he accepted the sanction, all of Pettigrew's competitive results since January 1997 will be disqualified, along with forfeiture of all medals, results, points and prizes obtained during this time. In addition to returning the 2000 Sydney Olympic Games gold medal, Pettigrew also voluntarily surrendered his 1997 and 1999 IAAF World Championship gold medals received for the 4×400 relay events.
"It takes courage to accept full responsibility for such egregious conduct and hopefully Mr. Pettigrew's case will serve as another powerful reminder to young athletes of the importance of competing clean," states USADA Chief Executive Officer Travis T. Tygart.
USADA is responsible for the testing and results management process for athletes in the U.S. Olympic and Paralympic Movement. USADA is equally dedicated to preserving the integrity of sport through research initiatives and educational programs.
---
For more information or media inquiries, click here.