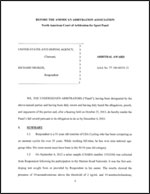 An independent, three-member American Arbitration Association/Court of Arbitration for Sport (AAA/CAS) panel issued its decision today in the case of U.S. Swimmer Jessica Hardy, from a positive drug test during last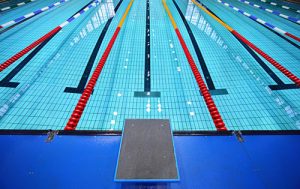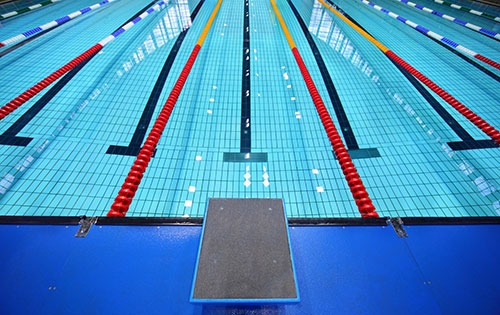 year's U.S. Olympic Trials.
On July 4, 2008, Ms. Hardy tested positive for the anabolic agent, clenbuterol. Following proceedings, instituted pursuant to the USADA Protocol on August 1, 2008, Ms. Hardy voluntarily withdrew from the 2008 U.S. Olympic Team, reserving her right to seek a reduction to her period of ineligibility.
The AAA/CAS panel heard evidence in January and March of this year concerning Ms. Hardy's claim that her supplements were contaminated with clenbuterol. Ms. Hardy fully accepted responsibility for her negligence in taking supplements in light of education and warnings provided by USADA regarding the associated risks. The AAA/CAS panel credited Ms. Hardy's evidence of contamination and determined that she had exercised sufficient diligence in her investigation of the supplements to be entitled to a reduction of her period of ineligibility. The AAA/CAS panel assigned a one-year period of ineligibility to conclude on July 31, 2009.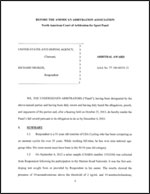 The panel also retained jurisdiction for possible consideration at a later date of the potential impact of the International Olympic Committee's (IOC) Rule 45 on Ms. Hardy. The IOC's Rule 45, effective July 1, 2008, prohibits an athlete who has been sanctioned by more than six months from competing in the next two Olympic Games.
In an effort to aid athletes, as well as all support team members such as parents and coaches, in understanding the rules applicable to them, USADA provides comprehensive instruction on its website on the testing process and prohibited substances, how to obtain permission to use a necessary medication, and the risks and dangers of taking supplements as well as performance-enhancing and recreational drugs. In addition, the agency manages a drug reference hotline, conducts educational sessions with National Governing Bodies and their athletes, and proactively distributes a multitude of educational materials, such as the Guide to Prohibited Substances and Methods, easy-reference wallet cards, periodic newsletters, and protocol and policy reference documentation.
USADA is responsible for the testing and results management process for athletes in the U.S. Olympic and Paralympic Movement, and is equally dedicated to preserving the integrity of sport through research initiatives and educational programs.
---
For more information or media inquiries, click here.