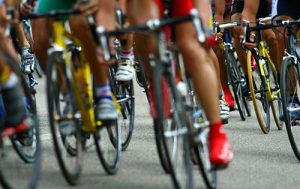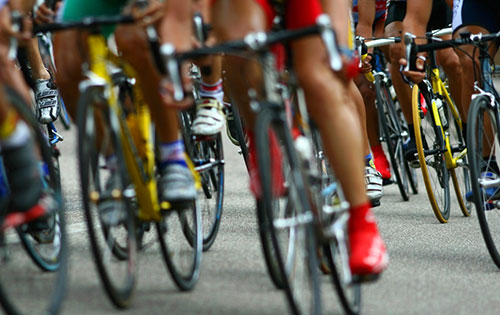 USADA announced today that Katerina Nash, a Czech cycling athlete residing in Truckee, Calif., has returned an adverse analytical finding for a prohibited substance that was not specifically listed on the World Anti-Doping Agency (WADA) Prohibited List, which she was exposed to through no fault of her own. After an investigation, Nash will not face a period of ineligibility for her out-of-competition test, but under the World Anti-Doping Code, her no fault violation must be publicly disclosed.
"If there is no question that an athlete comes into contact with a prohibited substance from a completely innocent source and there is no effect on performance, USADA continues to advocate that there should not be a violation or a public announcement," said Travis T. Tygart, Chief Executive Officer of USADA. "The rules must change and all of us must wake up and demand a more fair and just global anti-doping system that catches and sanctions intentional cheats who rob clean athletes but does not railroad innocent athletes."
Nash, 45, tested positive for capromorelin as the result of an out-of-competition urine sample she provided on October 24, 2022. Capromorelin, although not specifically listed on the WADA Prohibited List, is considered by WADA to be a Non-Specified Substance in the class of Peptide Hormones, Growth Factors, Related Substances and Mimetics. It is prohibited at all times under the USADA Protocol for Olympic and Paralympic Movement Testing, the United States Olympic and Paralympic Committee National Anti-Doping Policy, and the International Cycling Union Anti-Doping Rules, all of which have adopted the World Anti-Doping Code and the WADA Prohibited List.
During USADA's investigation into her case, Nash provided USADA with records of a prescription liquid pet medication containing capromorelin, an appetite stimulant. She was administering the medication orally to her dog each day during the final weeks of her pet's life in an effort to maintain weight. Due to the difficulty of administering oral pet medication, Nash would frequently come into contact with the liquid medication via her hands, and the medication bottle did not warn users about the risk of contamination from transdermal exposure. USADA, together with laboratory experts, conducted a study of transdermal exposure using the same pet medication containing capromorelin, which established that coming into direct contact with the pet medication would cause a positive test. Importantly, these studies demonstrated that the athlete's exposure scenario with the medication correlated with the trace levels, 0.07 ng/mL (70 parts per trillion), of capromorelin found in her urine sample. There is currently no threshold for capromorelin, so any level triggers an adverse analytical finding. USADA therefore concluded that Nash had no fault or negligence with respect to the presence of capromorelin in her sample. "As in this case, we always work as hard to try to exonerate the truly innocent as we do to convict those who intentionally cheat," said Tygart.
As a result of USADA's investment of time, resources, and expertise into determining the truth regarding the positive test, Nash will not face a period of ineligibility. Without this effort, Nash would have been subject to a four-year sanction. Also, since the sample was collected out-of-competition, there are no competitive results, which under the rules would have had to be disqualified.
In an effort to aid athletes, as well as support team members such as parents and coaches, in understanding the rules applicable to them, USADA provides comprehensive instruction on its website on the testing process and prohibited substances, how to file and update athlete Whereabouts, how to obtain permission to use a necessary medication, and the risks and dangers of taking supplements, as well as performance-enhancing and recreational drugs.
In addition, USADA manages a drug reference hotline, Global Drug Reference Online (www.GlobalDRO.com), conducts educational sessions with National Governing Bodies and their athletes, and distributes a multitude of educational materials, such as a supplement guide, a nutrition guide, a clean sport handbook, and periodic alerts and advisories.
USADA makes available a number of ways to report the abuse of performance-enhancing drugs in sport in an effort to protect clean athletes and promote clean competition. Any tip can be reported using the USADA Play Clean Tip Center, by text at 87232 ("USADA"), by email at playclean@USADA.org, by phone at 1-877-Play Clean (1-877-752-9253) or by mail.
USADA is responsible for the testing and results management process for athletes in the U.S. Olympic and Paralympic Movement and is equally dedicated to preserving the integrity of sport through research initiatives and educational programs.
---
For more information or media inquiries, click here.