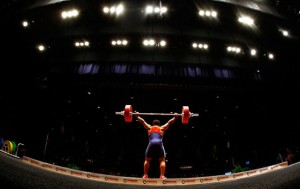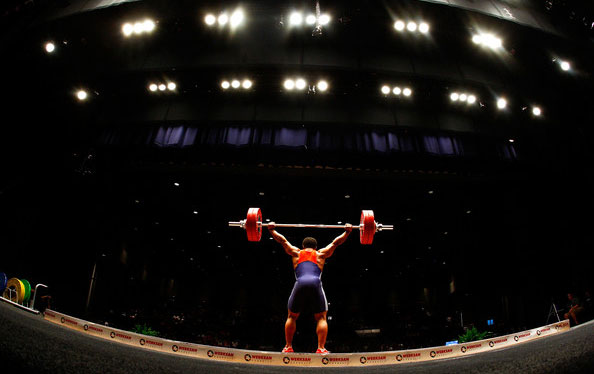 USADA announced today that Bulgarian athlete, Nikolay Hristov, in the sport of weightlifting, received a two-year period of ineligibility for an anti-doping rules violation for failing to comply with testing requirements on three separate occasions within an 18-month period.
Residing in Benicia, CA, and a member of the USADA Out-of-Competition (OOC) Testing Program, Hristov was required to provide his whereabouts information to USADA in order to be located for OOC testing. Under the USADA Protocol for Olympic Movement Testing and the United States Olympic Committee Anti-Doping Policies, both of which have adopted the World Anti-Doping Code, failing to comply with the applicable requirements for OOC Testing constitutes an anti-doping rules violation. Such noncompliance includes failure to provide required whereabouts information and failure to be available for testing.
Hristov's two-year period of ineligibility began on October 20, 2008. Additionally, Hristov is disqualified from all competitive results achieved subsequent to March 1, 2008, the day of his third missed test, including forfeiture of any medals, points, and prizes.
"We have approximately three thousand athletes enrolled in our OOC Testing Program who regularly provide their whereabouts and make themselves available for testing, despite the inconveniences, in support of fair and pure competition," said USADA CEO Travis T. Tygart. "As changes to the international whereabouts requirements take effect January 1, 2009, it is important that all athletes familiarize themselves with these policies aimed at protecting the right of clean athletes to compete on a level, drug-free playing field."
In anticipation of changes to the International Standard for Testing (IST) and Therapeutic Use Exemption (ISTUE) going into effect January 1, 2009, USADA is providing comprehensive, supplementary education to all athletes, NGBs and support personnel. These changes affect Whereabouts Filings and athlete testing availability, as well as submission requirements for TUEs. Additionally, USADA has developed an interactive online educational tutorial. This online education tool is a requirement for athletes in the USADA Registered Testing Pool to access valuable information about the U.S. anti-doping program and the athletes' accountability.
As part of its ongoing commitment to aid athletes – as well as their support team members such as parents and coaches — in understanding the rules applicable to them, USADA provides consistent, comprehensive instruction on its website regarding: whereabouts submission; the testing process and prohibited substances; how to obtain permission to use a necessary medication; and the risks and dangers of taking supplements as well as performance-enhancing and recreational drugs. In addition, the agency manages a drug reference hotline, conducts educational sessions with National Governing Bodies and their athlete members, and proactively distributes a multitude of educational materials, such as the Prohibited Substance Guide, easy-reference wallet cards, periodic newsletters, and complete athlete toolkits.
USADA is responsible for the testing and results management process for athletes in the U.S. Olympic and Paralympic Movement. USADA is equally dedicated to preserving the integrity of sport through research initiatives and educational programs.
---
For more information or media inquiries, click here.