Originally released April 3, 2020
Updated December 8, 2020
The virus associated with the COVID-19 pandemic is more specifically known as the severe acute respiratory syndrome coronavirus 2 (SARS-CoV-2). In March 2020, the World Health Organization (WHO) declared the COVID-19 pandemic.
It is possible that some athletes will contract COVID-19 and will require medication and support during the infection. In general, when athletes receive a doctor or pharmacist's recommendation or prescription to help manage symptoms, they should check the prohibited status of the product in sport.
While it's good for athletes to remain mindful of anti-doping rules when receiving treatment, the priority should always be that athletes receive the best and most timely care in emergency situations. Athletes should never reject or postpone treatment of COVID-19 due to anti-doping rules; instead, they should coordinate with USADA after emergency treatment to secure a retroactive Therapeutic Use Exemption (TUE).
Below, you can find the anti-doping status and related information about Food and Drug Administration (FDA)-approved medications and experimental medications being used for the treatment of COVID-19 symptoms. There is still a lot of controversy about how the virus functions, and what medications are effective versus harmful.* 
Over-the-counter medications
COVID-19 is a respiratory illness and physicians may recommend various over-the-counter products for mild cases of COVID-19, such as acetaminophen (Tylenol), aspirin, and ibuprofen (all permitted for use in sport).  Before taking any medications, athletes should check the status of all active ingredients on GlobalDRO.com.
Vaccines
Currently, there is no vaccine for COVID-19, but there are vaccines undergoing human clinical trials. WHO is also coordinating further efforts to develop or repurpose existing vaccines.
WADA has not yet issued a status on the vaccines.  This article will be updated once WADA has declared an anti-doping status for any vaccine that receives FDA Emergency Use Authorization.
Asthma medications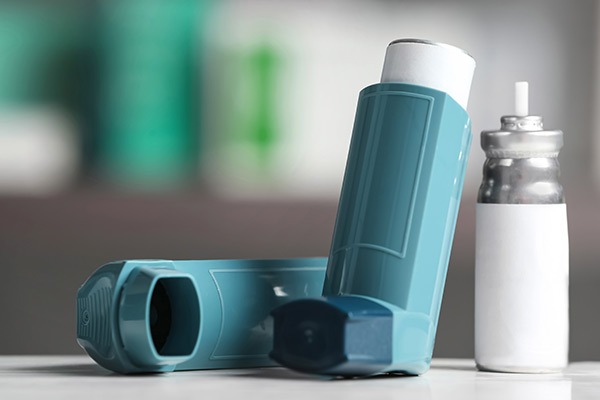 Asthma is one of the chronic conditions that appears to cause a person with COVID-19 to experience more severe symptoms. The Centers for Disease Control and Prevention has issued special guidelines for people with moderate to severe asthma.
Athletes diagnosed with asthma should be mindful of the rules around administration of common medications and ingredients used to treat asthma. Certain inhalers are permitted, while others are prohibited at all times. Make sure to check the status of your inhaler on GlobalDRO.com and read more on inhaled medications.
Medications in Clinical Trials
The following substances are being evaluated for effectiveness in the treatment of COVID-19. Clinical trials are underway worldwide to determine the safety and their possible benefits. Use of these medications normally occurs only under the care of a physician on patients who have been hospitalized for severe cases of COVID-19.
Antiviral drug combinations, such as Remdesivir and Kaletra (lopinavir, ritonavir)
Dexamethasone (for use in the hospital only to treat severe cases)
Immunosuppressant/antibiotics (azithromycin)
Immune-based therapies (e.g. Convalescent plasma, immunoglobulin products)
Anti-malaria drugs (hydroxychloroquine and chloroquine)
Blood derived products (e.g. mesenchymal stem cells)
Athletes receiving emergency care or who are hospitalized for COVID-19 should receive treatments as prescribed by their physician.  Once the emergency is over, athletes should check GlobalDRO.com or contact drugreference@USADA.org to determine if a retroactive TUE is required.  
Any athlete wishing to enroll proactively into a clinical trial of any type should contact drugreference@USADA.org to determine if a TUE is needed. If any medication is delivered by IV infusion, a TUE may be needed if the infusion is received outside of the hospital.
For the most current information on various COVID-19 treatment recommendations, please visit the National Institute of Health COVID-19 Treatment Guidelines.
Alternative Medicines and Dietary Supplements
The FDA has issued a consumer warning about fraudulent coronavirus tests, vaccines, and treatments.  According to the FDA, fraudulent COVID-19 products can come in many varieties, including dietary supplements and other foods, as well as products claiming to be tests, drugs, medical devices, or vaccines. As always, USADA recommends that athletes who choose to use dietary supplements only use NSF Certified for Sport products to reduce their risk of a positive test and/or negative health effects.
More questions?
For questions about the anti-doping status of specific products, substances, and methods, contact USADA's Drug Reference Line at drugreference@USADA.org or call (719) 785-2000, option 2.
* USADA is providing this content for informational purposes only and does not recommend the use of any medication.