I know milk has become a controversial subject and effects athletes differently, but I love milk. I grew up on milk, my kids are growing up on milk. My mom still drinks milk…she needs it before she goes to bed. It's too funny.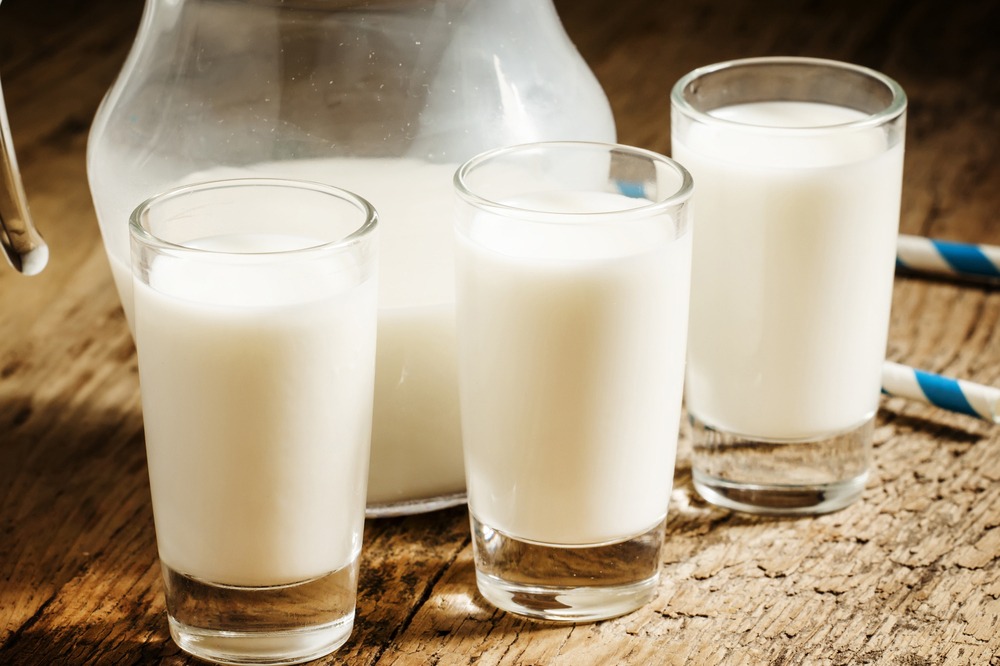 I like that milk is an easy thing to grab when you're out and about, making it a really convenient way to refuel. You know you're going to get protein, vitamins, and even hydration. At my house, it's always in the fridge too, and I don't know how else I could eat cereal or oatmeal. I have tried milk alternatives, like soy and almond milk, but my favorite is definitely standard milk! I probably have 2-3 glasses a week.
When we're training, chocolate milk is also a go-to recovery drink that's always available in the locker room. And it's everywhere you go, so I know I'm going to be able to get it and don't have to worry about protein powder or another processed protein drink.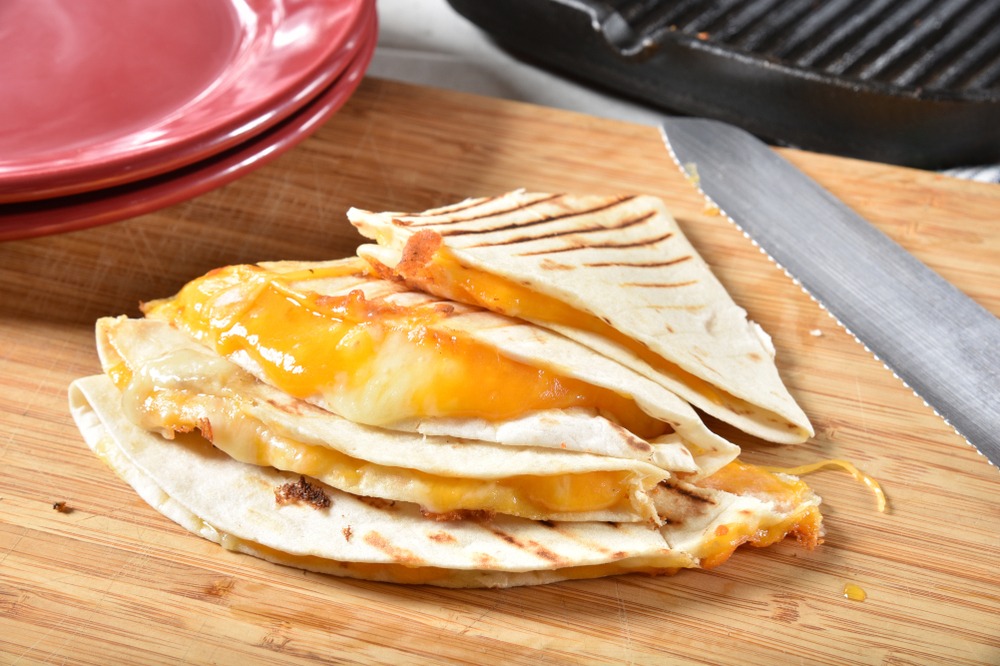 But my favorite way to get dairy is with cheese! I go crazy with cheese and put it on everything. An omelet with cheese or a quesadilla are so easy, and boom, you're out the door again. I also do yogurt and love the little kid Gogurt versions. I throw them in the freezer and they're so easy to grab and eat as a quick snack.
For me, timing does matter when it comes to dairy. I won't drink milk right before I go skate, but I'll be fine if it's 2-3 hours before a game. So, I can do cereal with milk for breakfast without any issue.
Follow these guidelines for eating 2-3 hours between events or heats.
Foods containing carbohydrates and some protein can be eaten, as there is enough time to digest them before competition.
Try eating granola bars with jerky, hot or cold cereal with nonfat milk, or english muffins along with fruit like bananas, apples, oranges, peaches, or pears.
Be sure to drink plenty of fluids, like water or a sports drink, for hydration, electrolyte replacement, and restoration of glycogen stores. Avoid drinks that contain caffeine, carbonation, and other stimulants.
About Rico Roman
A retired Army Staff Sergeant and Purple Heart recipient, Rico Roman found sled hockey in 2008 after his left leg was amputated in 2007 due to an explosion during his third tour in Iraq. He quickly established his aptitude for the sport, making the U.S. National Sled Hockey Team in 2011 and earning a spot on the Paralympic Team in 2014. As part of the 2014 team in Sochi, Roman took home a gold medal and soon followed that with another gold at the 2018 Paralympic Games in PyeongChang. He has also helped the United States bring home two gold medals and two silver medals from four world championships. Roman competes on both a national team and a club team.
What is food-first nutrition?
Every athlete wants to reach their peak performance, which often means pushing harder and longer in training and in competition. In the quest to reach their maximum potential, many athletes know that good nutrition is critical, but they may also look to the latest supplements and trendy diet regimens to give them that extra boost.
Some athletes, on the other hand, have found that a food-first approach is all they need to achieve peak performance. While some athletes may need to supplement their dietary intake because of a medical condition, many athletes can properly fuel their bodies and meet all their bodies' needs with the right food.
In the Food-First Nutrition series, Olympians, Paralympians, and elite athletes share how they maintain the strength and energy they need to compete at the highest levels of sport through a food first approach. For more information on the best foods for athletes, check out the TrueSport Nutrition Guide.