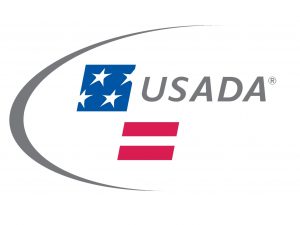 The International Weightlifting Federation (IWF), USA Weightlifting (USAW) and the United States Anti-Doping Agency (USADA) are combing resources to provide anti-doping education to weightlifting athletes and athlete support personnel around the globe.  A memorandum of understanding (MoU) was signed between the three entities to launch a new Learning Management System in time for compulsory use at the 2018 IWF World Championships, to be held in Ashgabat, Turkmenistan, November 1-10.
"The IWF's complete commitment to clean competition means we continue to seek new and even more effective ways of carrying out every aspect of anti-doping work: from testing to whereabouts, from the mandatory registration of athlete support personnel to education," said IWF President Tamas Ajan. "I am very happy that the IWF has been able to make this new agreement with USA Weightlifting and with USADA. It will help us take a big step forward together in developing and maintaining a culture of clean sport throughout weightlifting."
USADA will provide its world-leading educational tutorials as the basis for the courses which are required in order to participate at the World Championships.
"Requiring anti-doping education to global athletes helps move the sport forward," said Travis T. Tygart, CEO of USADA. "We firmly believe in a comprehensive approach to anti-doping that effectively combines education, prevention and detection. After working with the IWF and WADA to deliver a successful anti-doping programme at the 2017 IWF World Championships, we are confident that effective education will contribute to a cleaner sport globally."
USA Weightlifting will coordinate production of the new online education platform, leveraging its experience of implementing policies that require athletes to complete anti-doping training prior to competing at national events.
"The world of weightlifting is a big family," said USAW CEO Phil Andrews. "We may compete fiercely with others on the world stage, but at the same time we firmly believe in working together so that the whole family does well. We're grateful for the confidence the IWF has shown us in helping to prepare the new online education system. And we're confident our colleagues around the world will find the new education tools a great and practical benefit."
---
For more information or media inquiries, click here.