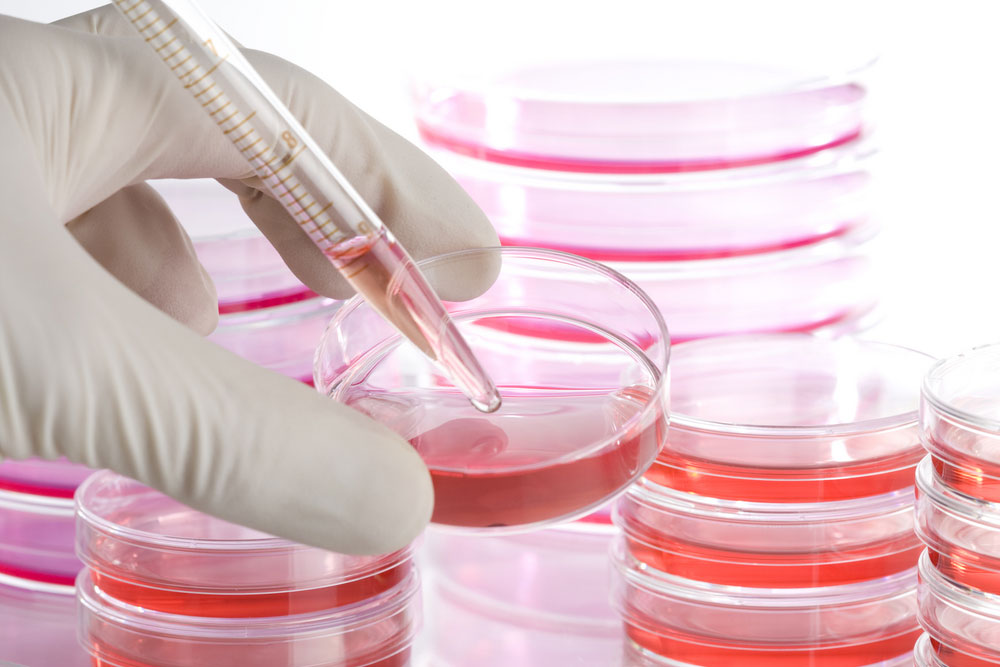 In the latest installment of "Ask the Scientists," USADA Science Director, Dr. Matt Fedoruk, explains what athletes need to know about stem cell therapies.
As the field of regenerative medicine has advanced in recent years, athletes have increasingly turned to therapies that utilize biological substances, such as stem cells, to heal sports injuries faster.
Researchers are still investigating the use of biological treatments, and their potential efficacy, but given the complicated nature of regenerative medicine, we compiled some of the most important information that athletes need to know about orthobiologics, including stem cell therapies.
What does the term orthobiologics mean?
Most commonly associated with sports injuries, orthobiologics are biological substances, such as platelet-rich plasma (PRP) or stem cells, used to speed the healing process for musculoskeletal injuries. They may be used alone or in combination with conventional pharmaceutical and non-pharmaceutical based treatment. More specifically, orthobiologic therapies introduce high concentrations of naturally occurring cellular concentrates to an injury with the intention of expediting the healing of muscles, ligaments, tendons, and bones; thereby shortening recovery time and decreasing injury-related inflammation and pain.
In sports medicine, orthobiologic treatments are used to treat both acute and chronic conditions, including common conditions caused by overuse. Athletes and orthopedists often turn to orthobiologic therapies in the hope of returning an athlete to preinjury physical condition as soon as possible. For the most part, orthopedists will use biologics in place of pharmaceuticals and/or invasive surgery.
How do stem cell therapies work to accelerate healing?
Over the years, scientists have lauded the healing capabilities of stem cells because they can self-renew and become different types of tissues as needed, such as cartilage or bone.
Typically, orthopedists perform regenerative therapies with the stem cells found in bone marrow, and these stem cells can be categorized into two basic types: Embryonic stem cells exist during the early developmental phase, while mesenchymal stem cells develop in adults and are most easily sourced from the pelvic bone. In addition to the stem cells obtained from bone marrow, orthopedists have used amniotic fluid-derived stem cells, fat-derived stem cells, and cord-blood derived stem cells.
To treat an injury, an orthopedic surgeon can procure donated stem cells, or obtain and process a patient's own stem cells, in order to locally inject a high concentration of stem cells into the site of the injury. In essence, this process augments the body's natural delivery of stem cells to facilitate more rapid regeneration.
Does the WADA Prohibited List prohibit stem cell treatments?
According to World Anti-Doping Agency (WADA) regulations, "stem cell injections may or may not be prohibited, depending on how the cellular material is manipulated or modified for use."
In most cases, stem cell therapy is allowed if no prohibited substances are added to the material and the stem cells are locally applied only to the injury with no intent to enhance performance. The sole outcome of stem cell therapy should be the return to pre-injury level of function, or a normal state of health.
As such, stem cell injections are prohibited if the product is modified in a way that can offer performance-enhancing benefits. WADA further clarifies that it's prohibited to use both normal and genetically modified cells in any way if the process causes performance enhancement. Based on these regulations, athletes should be aware that the use of stem cell products cannot justify a positive doping test if any prohibited substances are identified in a sample.
When considering stem cell therapy, athletes should also discuss these guidelines with their physician and contact Athlete Express at (866) 601-2632, or our Drug Reference team at drugreference@USADA.org, with any questions.