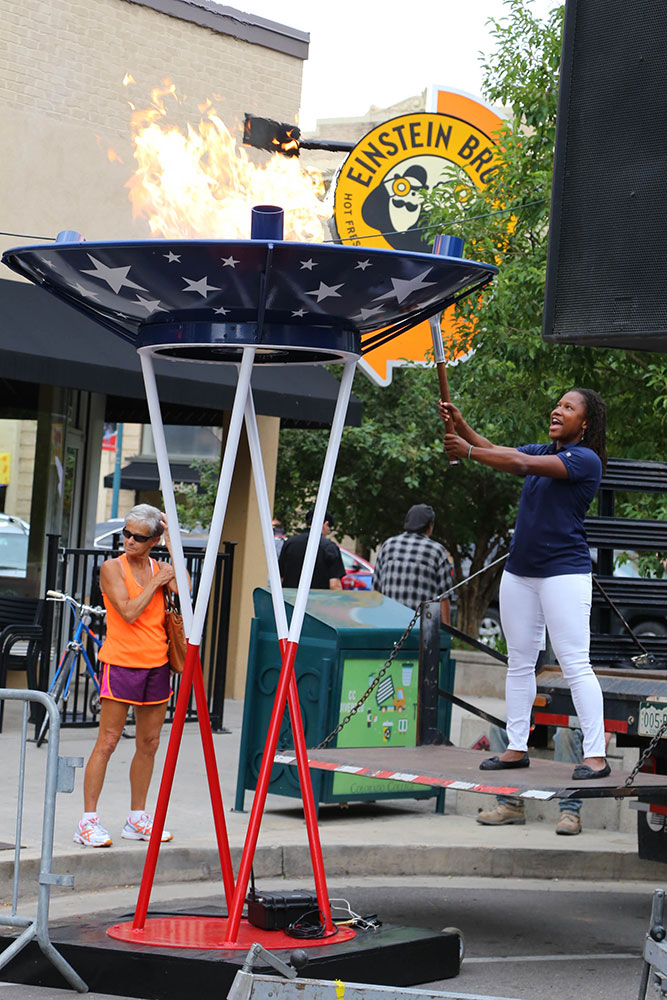 TrueSport, a movement powered by the U.S. Anti-Doping Agency (USADA), is pleased to announce that it will present an interactive booth at the Rio Olympic Downtown Celebration on August 5, 2016, from 5-10 p.m.
By appearing at the free, city-wide event, TrueSport will have an opportunity to share the positive values learned through sport with kids, parents, and coaches. Participants who visit the TrueSport booth can explore a wide array of resources that support TrueSport's values-based education programs.
During the Olympic Downtown Celebration, TrueSport will also lead an interactive scavenger hunt with clues connected to the TrueSport lessons. As participants compete for prizes, they will learn about the importance of respect, leadership, nutrition, decision-making, and goal-setting.
"The Rio Olympic Downtown Celebration will mark our third appearance at such an event and we are excited to share the TrueSport values with even more members of our community," said TrueSport Senior Manager Jennifer Dodd. "TrueSport also engaged with youth athletes, coaches, and parents at the downtown celebration for the 2012 Olympic Games and during the Rocky Mountain State Games Opening Ceremonies in 2015."
In addition to the TrueSport booth, the Rio Olympic Downtown Celebration will feature a live broadcast of the 2016 Summer Olympic Games Opening Ceremony, appearances by professional athletes, live entertainment, and more. The Brazilian Carnival-themed event is open to the public and intended for all ages.
About TrueSport:
TrueSport® is a grassroots movement dedicated to promoting a positive youth sport experience. An experience that helps young athletes build the life skills and core values for success…on and off the field. We partner with organizations throughout the country, providing them with powerful educational tools: lessons, playbooks, videos, apps, and more. Our mission is simple and bold: to change the culture. To ensure than youth sport in America delivers on its bright, amazing promise.
Get Informed. Get Inspired. Get Involved.
Together we can transform the culture of youth sport in America. Together we can make a positive difference for generations to come. Explore a world of resources at TrueSport.org, a place where coaches, parents, and kids can teach, learn, and play.