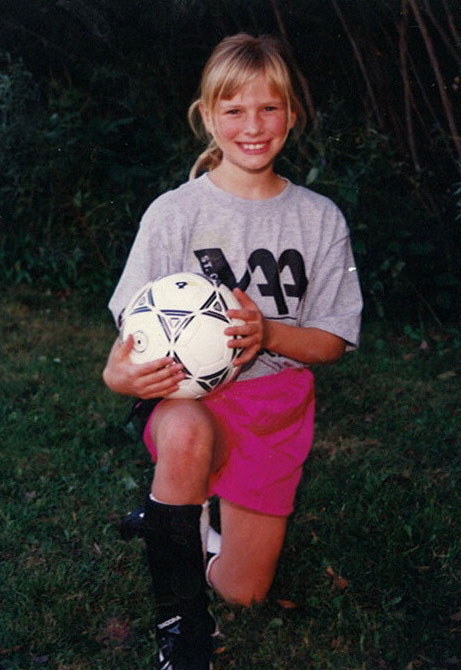 It was coed soccer, the kids were under 13, and someone had grabbed her jersey. That's Jessie Diggins' first memory of being cheated in sport.
"I remember thinking 'that's not right. Why do you want to win because you're cheating? Soccer's supposed to be about your feet.'"
Her innate sense of fairness was subtly reinforced by conversations about integrity with her parents.
"I remember telling my parents when other people weren't playing by the rules. And my parents were like, 'Well, you know those other girls aren't playing with integrity. You can talk to the coach or you can talk to the girls, but at least you are playing with integrity.'"
Those maddening and physical little moments of cheating eventually caused her to leave contact sports. Little did she know that she would continue to encounter physical acts of cheating in her non-contact sport of choice, cross-country skiing. She's been pushed, pulled, and punched in various races throughout her career as a two-time Olympian.
"Maybe in the heat of the moment, people forget that you're not supposed to do that, but I want to win a race because I was the best that day and because I did it right. I don't want to win because I cheated."
Since the beginning, Diggins has defined integrity as always doing the right thing, even when no one else is watching. It's a lesson she's lived by without compromise while chasing her Olympic dreams in cross-country skiing. That dedication led her to win a historic gold medal in the team sprint at the 2018 Winter Games. It was the first gold medal the United States has ever won in women's cross-country skiing.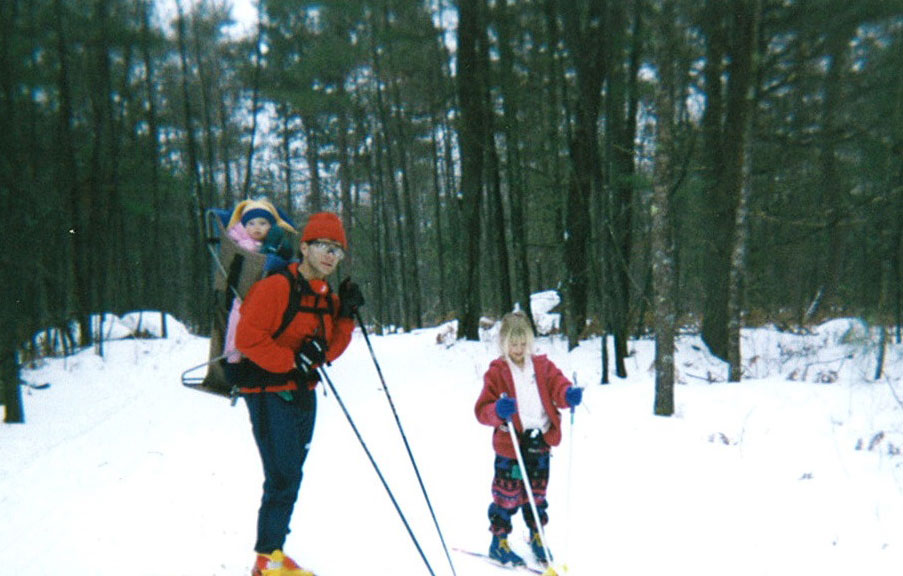 Her life on the ski trails started in her parents' backpack before she could walk, and in high school, she fell in love with the competition, the pressure, and the teamwork.
"I realized that I loved it so much I wanted to do it for my entire life. I wanted it to be my job."
After deferring a full academic scholarship to Northern Michigan University, Diggins went straight to the pro team and then on the national team the next year. She's been racing in the World Cup circuit ever since.
In a sport where skiers typically don't peak until their late 20s or early 30s, Diggins explains that cheating through doping is particularly devastating.
"If somebody cheats and can train more in their early 20s, even if they say, 'Oh, I only doped for one year or this one time,' you're never innocent after that. Everything after that is a lie because those training volume hours in your early 20s are so crucial to your development as a skier."
"Even if you truly regret it, you can't erase the leg up that you now have. So that's one hard thing…our sport is so long that doping exacerbates the advantage that you get."
For Diggins, it's about training smart and leveraging the power of teamwork.
"I was really fortunate to join the U.S. Ski team at a time when a very strong, cohesive women's team was being formed, and that was really exciting. We are so supportive of one another. When you have a good day, you know that you are sharing that with the team and part of your success belongs to them too, so it really helps everyone lift up together."
That support also means that the team is accountable to one another when it comes to winning and competing clean.
"If one person on this team were to do something horrible, it would reflect upon everyone. So we talk about doping pretty openly, and we know we are going to hold each other accountable. That's why we know that nobody on this team would even think about doping, because we would be the ones to take them down before anyone else did because our team is in such a positive place. We would never want something like cheating to jeopardize that."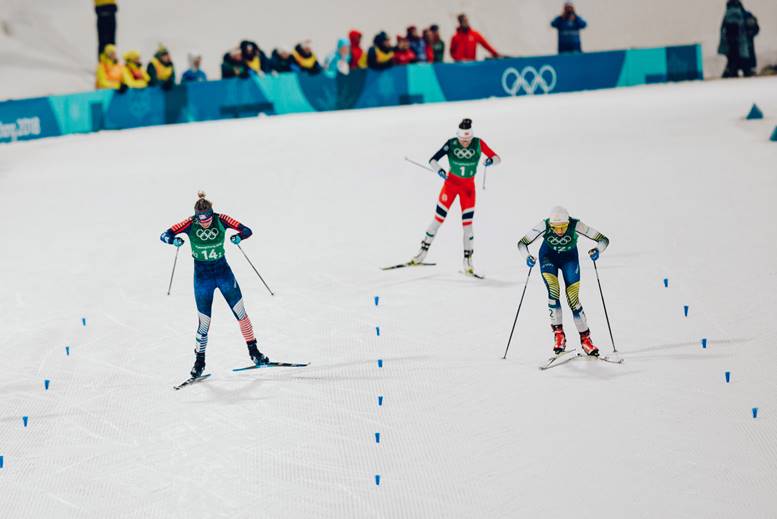 Unfortunately, the culture of accountability that breeds clean sport isn't always universal.  After learning about the state-sponsored doping system that corrupted the 2014 Winter Games in Sochi, Diggins wished she would have been more surprised and explains that doping ruins lives, regardless of who is to blame.
"It's hard to even be mad at the actual athletes when it's a state-sponsored program because I know that these athletes probably didn't even have a choice. It was probably 'Dope, or you are so far out.' So my anger was directed higher up the chain."
"But I know the guy who got sixth place in the men's 50K in Sochi. He could have had a medal, and it would have changed his life. It would have given him sponsors. He would have had more confidence. It is so heartbreaking to know that there are people out there who are grinding away, training so hard, day after day, and doing everything right, and then that opportunity is taken from them by someone who cheated."
And while doping threatens individual careers and livelihoods, Diggins also sees it as a threat to sport as a whole. The solution? A culture of clean sport that everyone contributes to, from athletes to coaches, and medical personnel to sponsors.
"We often forget that the sport itself is harmed by doping. It's hard to tell if cross-country skiing is in a good place or not these days. I think the majority of countries and athletes are clean and really all about integrity, but I think that we could do a better job globally standing up for what's right."
"I think if the athletes stand up and say, 'If you cheat, we're going to push you out,' the sport is going to start cleaning itself up. And I think that coaches need to say, 'I refuse to coach someone who has cheated or is currently cheating,' and I think programs need to say, 'If you cheat, you are out.'"
For Diggins, building a culture of clean sport starts with a conversation. It's a conversation about winning the right way and with integrity. It's a conversation that we all have a responsibility to start at every level of sport.
"Whatever sport you're in, talk about competing the right way. It's not all about winning. It's about giving it your very best effort, because you can't control if you win. You might crash, you might fall, someone else might just be better, and that's okay…but it's not okay to cheat to win. At the end of the day, you want to leave sport being proud of what you did."