To be successful as a short track speedskater for Team USA, I know I have to properly hydrate. It is proven that good hydration correlates with high performance. When I am dehydrated, I can feel it in my body and my mind! I also hydrate because it helps my body to cool down effectively through sweating.
THE SCIENCE: Research has shown that losing as little as two percent of total body weight can negatively affect athletic performance. For example, if a 150-pound athlete loses three pounds during a workout or competition, their ability to perform at peak performance due to dehydration is reduced. Proper fluid replenishment is the key to preventing dehydration and reducing the risk of heat injury in athletes engaged in training and competition.
I used to drink a lot of milk and some juices. Over the years, and for no particular reason, I started drinking only water. I feel like my 'hydration diet' is very clean now!
I drink well over the prescribed eight cups of water per day and I usually have a couple fruits each day that also contribute to hydration. I have a 40-ounce water bottle I use for both exercise and daily use, and I probably fill and drink the whole bottle around 3-4 times a day.
Here are my top five tips and tricks for staying hydrated as an athlete.
1.
I carry my water bottle with me at all times and make sure it's full of water again before leaving home or a workout.
2.
I
know some people find it useful to set reminders about when to hydrate and how much they should consume throughout the day.
3.
If
hydration doesn't come naturally, it can be helpful to create a habit or a pattern – like drinking a certain amount of water with every meal.
4.
There's
never a bad time to hydrate in my opinion! I sip on water when I'm working, training, traveling, and lounging.
5.
Staying
connected to my body and mindful of my fluid intake is key. If I feel that my lips are 'cracked,' for example, then I'm already dehydrated and should have been hydrating a long time ago!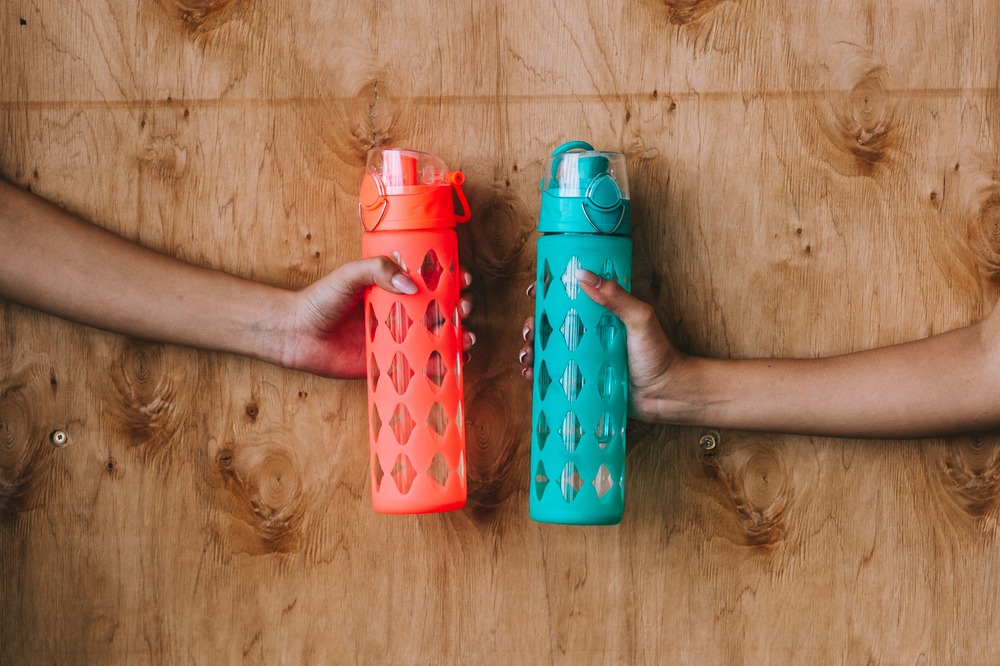 About Aaron Tran
Aaron Tran's Olympic journey started after he watched short track speedskating on television during the Torino Games in 2006. In 2012, he made his first appearance at Short Track World Junior Championships and competed in three more junior championships before competing in several Short Track World Championships starting in 2015. Tran realized his Olympic dreams and earned a place on Team USA for the 2018 Games in Pyeongchang after a second-place finish in the men's 500m and a third-place finish overall at the U.S. Olympic Team Trials.
What is food-first nutrition?
Every athlete wants to reach their peak performance, which often means pushing harder and longer in training and in competition. In the quest to reach their maximum potential, many athletes know that good nutrition is critical, but they may also look to the latest supplements and trendy diet regimens to give them that extra boost.
Some athletes, on the other hand, have found that a food-first approach is all they need to achieve peak performance. While some athletes may need to supplement their dietary intake because of a medical condition, many athletes can properly fuel their bodies and meet all their bodies' needs with the right food.
In the Food-First Nutrition series, Olympians, Paralympians, and elite athletes share how they maintain the strength and energy they need to compete at the highest levels of sport through a food first approach. For more information on the best foods for athletes, check out the TrueSport Nutrition Guide.