What is food-first nutrition?
Every athlete wants to reach their peak performance, which often means pushing harder and longer in training and in competition. In the quest to reach their maximum potential, many athletes know that good nutrition is critical, but they may also look to the latest supplements and trendy diet regimens to give them that extra boost.
Some athletes, on the other hand, have found that a food-first approach is all they need to achieve peak performance. While some athletes may need to supplement their dietary intake because of a medical condition, many athletes can properly fuel their bodies and meet all their bodies' needs with the right food.
In the Food-First Nutrition series, Olympians, Paralympians, and elite athletes share how they maintain the strength and energy they need to compete at the highest levels of sport through a food first approach.
From Noah: My Favorite Dinner
Without doubt, my favorite dinner is fajitas. It's a perfect combination of ingredients to refuel after a long day of training and prep for the next round of exercise. Fajitas are an easy way to get protein, carbs, and fats, along with veggies and dairy. When I make fajitas, they are spicy, messy, and calorie dense! The ingredients are also perfect for leftovers.
THE SCIENCE: Consuming a couple of mixed meals high in carbohydrates within six hours after training or a competition ensures that the muscles continue with glycogen restoration.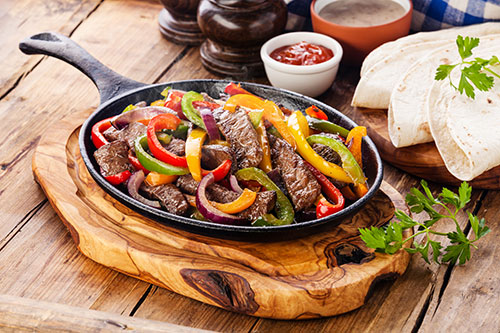 Each fajita burrito can be made differently, but here are my favorite ingredients:
Protein: Steak, Chicken or Shredded Tofu—with Mexican spices

Sautéed peppers and onions

Shredded cheese

Sour Cream

Flour tortillas

Black beans

Brown rice

Lettuce

Fresh pico de gallo

Raw or sautéed jalapenos

Fresh cilantro

Guacamole

Radishes pickled in lime juice
THE SCIENCE: Although fat is a valuable metabolic fuel for muscles during endurance exercise and performs many important functions in the body, it is higher in calories per serving, so intake should be monitored, especially in weight conscious sports. Learn more about Dietary Fat.
THE SCIENCE: An important component of the recovery process is consuming both carbohydrates and protein shortly after exercise to restore muscle glycogen and stimulate muscle protein synthesis.
For more nutrition recommendations for athletes, check out the TrueSport Nutrition Guide.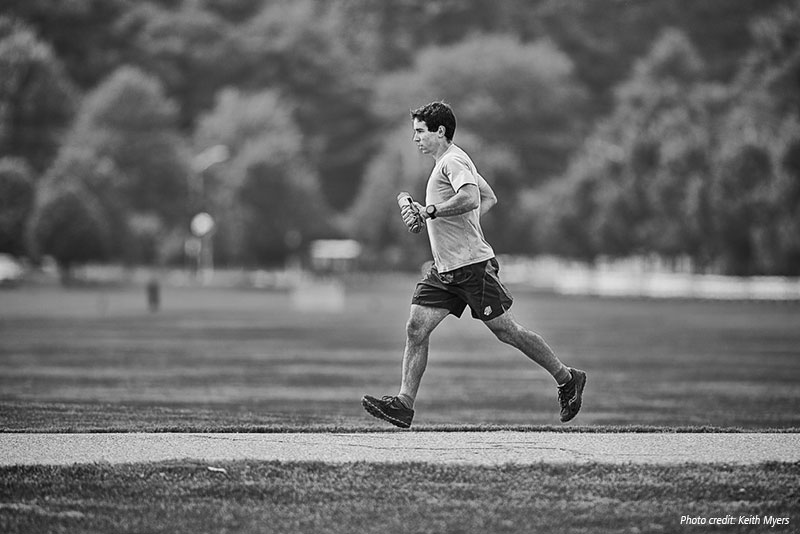 About Noah Hoffman
A two-time Olympian in cross-country skiing, Noah Hoffman was first named to the U.S. Ski Team in 2008 and soon realized success with his first National Championship win in 2012 and a podium at the Under-23 World Championships. He achieved another career highlight with a final stage win during the 2013-14 Olympic Season at the Opening World Cup Tour in Kuusamo, Finland, where he became the first American male since 1983 to win a World Cup level event. Noah has since competed in the 2014 Winter Games in Sochi, Russia, and the 2018 Winter Games in PyeongChang, South Korea.