As a two-time Paralympian, nutrition is one of the most important aspects of my training and preparation. If I don't properly fuel my body, it will not perform at the level that I need it to. I've found that food and proper hydration really make the difference in how much I get out of training. Living at the Olympic and Paralympic Training Center, I get access to meals planned by nutritionists and experts who know how athletes should eat to stay healthy and fueled.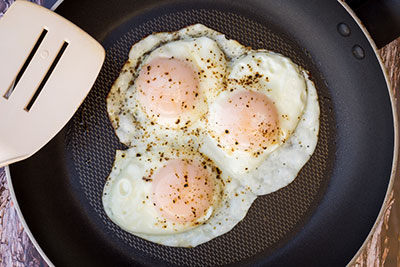 When I'm at the Training Center, I start the day with a breakfast that usually includes Greek yogurt and a piece of fruit before my morning workout. I love to have fruit before a workout because it has natural sugar and is light enough that it doesn't make me feel sick. My favorites are strawberries, cantaloupe, and bananas.
After my workout, I have 3-4 eggs over-easy and a big bowl of oatmeal with peanut butter and a little brown sugar. I also love chocolate milk after a workout…it has a lot of great qualities that help me recover and recharge. 
THE SCIENCE: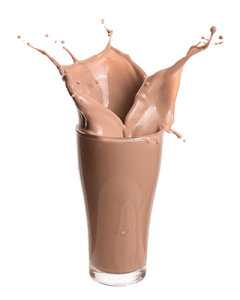 One cup of low-fat chocolate milk has 26 grams of carbohydrates and eight grams of protein.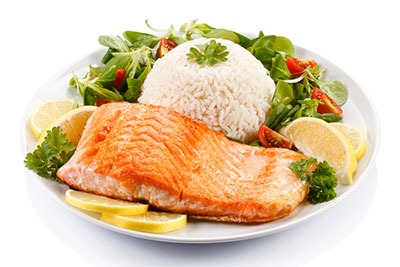 My lunch at the Training Center varies depending on what's available, but I will usually do a salad with some kind of protein, such as chicken, steak, or fish, and more fruit. I really like rice and fish, especially salmon, and every Friday we have salmon for lunch at the Training Center. Salmon and rice are such a good combo! A salad with some fresh fruit and a good protein with rice is a classic go-to for me. I can eat that pretty much every day! But it is nice to occasionally change things up with pasta or a sandwich to get some variation.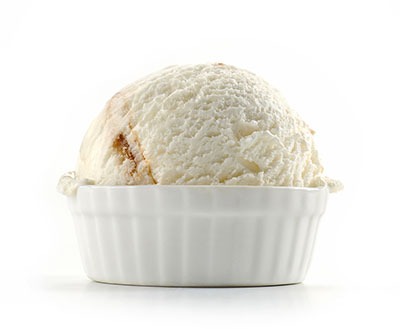 For dinner, I typically have a couple plates full of meat or fish alongside potatoes, rice, or pasta. And obviously I have ice cream after! Ice cream is something I eat almost every day, but I do make sure that it's a moderate amount combined with exercise and healthy eating. I've found that most things in moderation are fine, but if I'm going to have a big workout or a competition the next day, I need to be especially conscious of what I eat. Having a pizza the night before a hard gym workout isn't always the wisest option.
At the end of the day, my approach to nutrition is to keep things simple!
What is food-first nutrition?
Every athlete wants to reach their peak performance, which often means pushing harder and longer in training and in competition. In the quest to reach their maximum potential, many athletes know that good nutrition is critical, but they may also look to the latest supplements and trendy diet regimens to give them that extra boost.
Some athletes, on the other hand, have found that a food-first approach is all they need to achieve peak performance. While some athletes may need to supplement their dietary intake because of a medical condition, many athletes can properly fuel their bodies and meet all their bodies' needs with the right food.
In the Food-First Nutrition series, Olympians, Paralympians, and elite athletes share how they maintain the strength and energy they need to compete at the highest levels of sport through a food first approach. For more information on the best foods for athletes, check out the TrueSport Nutrition Guide.
About Tyler Carter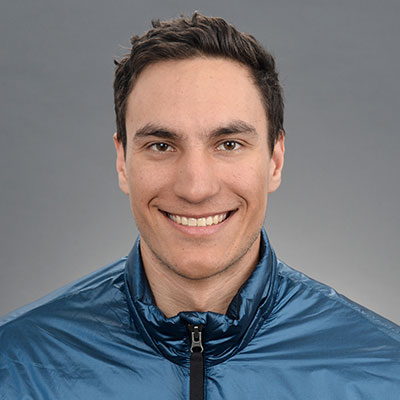 A two-time Paralympian, Tyler Carter's favorite events as a para alpine skier are the giant slalom and Super-G, which he prefers because they involve the most speed. The skier, whose leg was amputated after he was born without a fibula, stood in the stands at the Vancouver Paralympic Winter Games in 2010 before embarking on his own Olympic journey. In four years, he was one of the athletes competing at the Paralympic Winter Games in Sochi, an achievement he followed by earning a spot at the next Paralympic Winter Games in PyeongChang in 2018.