A Look at the Outside Experts Helping to Shape the 2016 Science Symposium
At the USADA Annual Symposium on Anti-Doping Science, scientists and researchers from around the world will gather in Bellevue, Washington, to explore the theme, "Recovery, Repair, and Regeneration: From Steroids to Stem Cells." The Symposium is on the first weekend of October and unites leading experts from a wide range of scientific fields in a collaborative effort to develop impactful anti-doping research programs for the future.
During the 15th Annual Science Symposium, participants will be able to contemplate the interface between evolving treatment modalities and anti-doping. Attendees will learn about the latest studies in areas like regenerative medicine from prominent researchers, including the following speakers: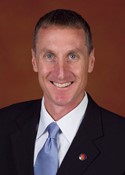 Scott Trappe, PhD
Having earned a PhD in human bioenergentics from Ball State University, Dr. Trappe currently serves as the John and Janice Fisher Professor of Exercise Science and as the Director of the Human Performance Laboratory at Ball State.
In his research, Dr. Trappe focuses on human skeletal muscle contractile function and structure, with an emphasis on cellular physiology and biology. Dr. Trappe has also worked with NASA on various issues, including the alteration of skeletal muscle when there is reduced physical activity and exercise countermeasures during periods of disuse. On the topic of sports performance, he has studied skeletal muscle adaptation in response to overtraining and reduced training.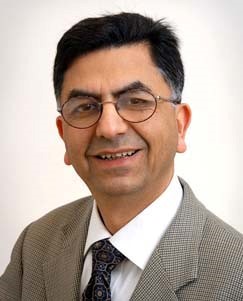 Shalender (Shally) Bhasin, MD
Dr. Bhasin leverages extensive expertise as a reproductive endocrinologist to serve as the Director of the Boston Claude D. Pepper Older Americans Independence Center for Function Promoting Therapies at the Brigham and Women's Hospital and as the Director of the Research Program in Men's Health: Aging and Metabolism. A translational researcher, Dr. Bhasin focuses on testosterone biology and human aging, with NIH grants funding many of his studies on androgen biology and deficiency.
Over the course of his career, he has authored more than 200 peer-reviewed manuscripts and 120 book chapters and reviews. He also serves on the Board of Directors for the American Board of Internal Medicine (ABIM) and as the Chair of the ABIM's Endocrinology Subspecialty Board.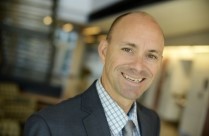 Bret Goodpaster, PhD
Based in Orlando, Florida, Dr. Goodpaster works with the Translational Research Institute for Metabolism and Diabetes (TRI), where he serves as Senior Investigator and Director of the Exercise Metabolism Core. He primarily studies the pathophysiology of human obesity, diabetes, and insulin resistance.
To prepare for his career in diabetes and metabolism research, Dr. Goodpaster garnered a BS in Biology from Purdue and went on to earn his PhD in Human Bioenergetics from Ball State University.
At the TRI, he focuses on the biological mechanisms behind exercise-related health benefits to facilitate improved treatments for diabetes and related conditions. Dr. Goodpaster has become well-known for studying "the athlete's paradox," a concept that has transformed the study of Type 2 diabetes into an exploration of why and how fat growth in muscle causes insulin resistance in just some patients.
As a recognized researcher in the field of diabetes, Dr. Goodpaster also serves as an Associate Editor for Obesity and he previously served on editorial boards for Diabetes, the Journals of Gerontology, and the American Journal of Physiology. He has personally authored more than 200 peer-reviewed papers, book chapters, and review articles in his area of study.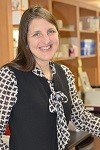 Elisabeth R. Barton, PhD
With a PhD in Physiology and Biophysics from the University of Washington, Dr. Barton studies skeletal muscle repair as a professor in the Department of Applied Physiology and Kinesiology at the University of Florida. She has also been the Director of the Physiological Assessment Core in the Paul D. Wellstone Muscular Dystrophy Cooperative Research Center since its founding.
A molecular physiologist, she has spent 15 years researching insulin-like growth factor I, which plays a large role in muscle regeneration, and her work can be applied to the treatment of muscle damage. Dr. Barton has more recently started to study how muscles sense load and how muscle disease breaks down these sensors. Over the years, she has received grants from the DOD, NIH, Muscular Dystrophy Association, and NASA.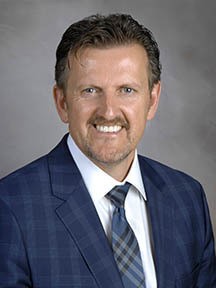 Johnny Huard, PhD
Specializing in neurobiology and regenerative medicine, Dr. Huard serves as the Director and Chief Scientific Officer at the Steadman Philippon Research Institute, while also working with the University of Texas Health Science Center at Houston as a Professor in the Department of Orthopaedic Surgery.
Dr. Huard has largely focused on the use of muscle-derived stem cells (MDSCs) in the scope of regenerative medicine, tissue engineering, and gene therapy. In collaboration with his team, Dr. Huard has published 757 abstracts, 300 peer-reviewed articles, and 82 book chapters. This content has appeared in a variety of prestigious publications, including the Journal of Orthopaedic Research.
A Quebec, Canada, native, Dr. Huard earned a PhD in Neurobiology at Laval University before garnering a post-doctoral degree in Gene Therapy from McGill University and another from the University of Pittsburgh.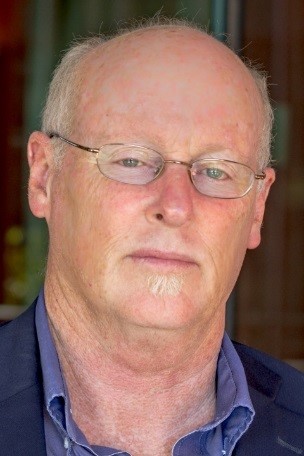 David T. Harris, PhD
A professor of immunology at the University of Arizona, Dr. Harris also serves as executive director of the Arizona Health Sciences Center Biorepository and as Quality Director of the GMP Laboratory. He specializes in the study of stem cells, gene therapy, regenerative medicine, and cell therapy. As an expert in the field, he founded the first cord blood bank in America in 1992 and has launched a number of related companies.
Before assuming his current roles, Dr. Harris also served as a Research Assistant Professor in the Department of Medicine at the University of North Carolina-Chapel Hill and as an Associate Professor in the Department of Immunobiology at the University of Arizona in Tucson.
In addition to three undergraduate degrees from Wake Forest University, Dr. Harris earned an MS and a PhD in Microbiology and Immunology from Bowman Gray Medical School. Afterwards, he moved to Lausanne, Switzerland to serve as post-doctorate fellow at the Ludwig Institute for Cancer Research. Having earned a football scholarship in college, Dr. Harris has sustained an interest in sports over the course of his career.
---
The upcoming Symposium continues USADA's 15-year tradition of engaging with the best experts in areas of interest to anti-doping. Past participants at USADA Symposia include Professor Ray Paternoster (perceptual deterrence; University of Maryland); Professor Volker Haase (hypoxia-inducible factors; Vanderbilt University); William Bartlett (biological variability; Ninewells Hospital & Medical School. Dundee. Scotland); and Professor Robert Baxter (insulin-like growth factor 1 and binding proteins; Kolling Institute, University of Sydney/Royal North Shore Hospital).
These individuals, and the many others who have participated in the Annual Symposium, have helped to advance the science of anti-doping through lectures and discussion on cutting edge topics.