Since 2002, USADA has hosted the Annual USADA Symposium on Anti-Doping Science, aimed at bringing together anti-doping experts from around the world, including guests from more than 30 countries, to inform and shape meaningful anti-doping research programs for the future.
The attendees consist of WADA-accredited laboratories, anti-doping organizations, International Federations of the Olympic Movement, and scientific experts in the field of interest for each particular Symposium. A limited number of attendees are invited to attend the Symposium in order to provide a forum for exchanging scientific information.
The Symposium enables our attendees to stay up-to-date with the latest research and scientific developments in anti-doping and provides a unique opportunity to meet with peers and colleagues in their field.
Every year, the Symposium focuses on a key topic relevant to anti-doping science at that time. Read below for information regarding each Symposium.
EMERGING DRUGS and TECHNOLOGIES
18th Annual USADA Symposium on Anti-Doping Science
In Partnership with the Japan Anti-Doping Agency October 4-7, 2019
Tokyo, Japan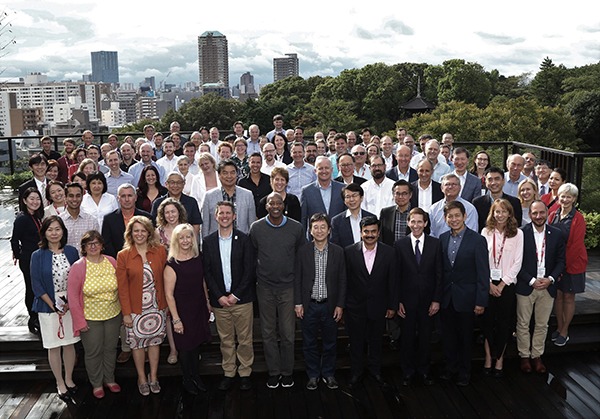 On the eve of the Tokyo 2020 Olympic and Paralympic Games, employing state-of-the-art technology and innovative solutions remains of critical importance to uphold clean sport, counteract athletes' attempts to evade detection, and conduct credible anti-doping programs. The 18th Annual Symposium will focus on the technical aspects of emerging drugs and technologies and their potential impact on anti-doping testing. The evolution of mass spectrometry into high resolution/high accuracy instrumentation continually increases the sensitivity and specificity of target analytes with further advances in isolation, identification, multiplexing, and quantifying proteins and peptides. In addition, the continued improvement of practical and predictive approaches to target testing through new sample collection techniques, performance modelling, pattern analysis, and adoption of artificial intelligence solutions is imperative to test the right athletes at the right time to maintain effective deterrence.