Recovery, Repair, and Regeneration: From Steroids to Stem Cells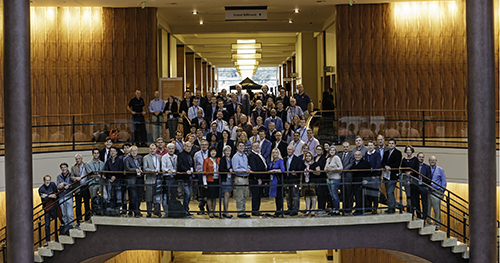 The 15th annual USADA Science Symposium assembled more than 100 scientists and researchers from around the world to discuss the latest knowledge related to the muscle-based theme "Recovery, Repair, and Regeneration: From Steroids to Stem Cells."
A series of presentations on the first day dealt with important changes that occur in skeletal muscle structure and molecular signaling in response to exercise or anabolic agents. The role of satellite cells (skeletal muscle-specific stem cells) in skeletal muscle regeneration and the potential role of long term "muscle memory" after anabolic steroid abuse in humans were discussed. Energy production during exercise and what role substances like meldonium and other orthobiologics may play in altering these metabolic pathways were also topic of discussion.
On day two, a review of recent studies on the impact of testosterone supplementation on muscle cell fiber hypertrophy and increases in numbers of satellite and myonuclear cells, along with decreased adipogenesis, was presented. A discussion followed dealing specifically with the beneficial role testosterone plays in men and women and the topic of male hypogonadism and female hyperandrogenism in sport.
The afternoon session focused on stem cell therapies and how they can be used to enhance recovery and regeneration of not only skeletal muscle, but also ligaments, cartilage, and bone following injury. Transcranial electrical stimulation as a form of performance enhancement was reviewed. The conference ended with a presentation on and discussion of the ethical issues of prohibition of state-of-the-art medical treatments within the rules of sport.
The 15th annual USADA Science Symposium allowed researchers to share their knowledge on therapeutic agents able to enhance skeletal muscle recovery, growth and metabolism. In addition, the Symposium also provided a forum to come together and identify new topics that may face the anti-doping community.
Voices of the 2016 Science Symposium
A Look at the Outside Experts that Shaped the 2016 Science Symposium