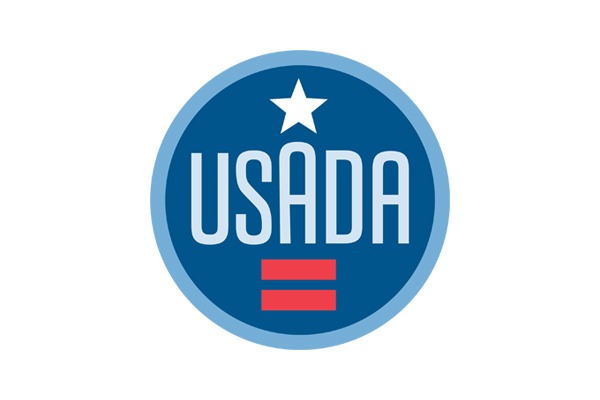 The U.S. Anti-Doping Agency (USADA) is excited to announce that more than 400 athletes qualified for recognition under a new program called 90for90 that celebrates Olympic and Paralympic movement athletes who have been in a USADA testing pool for at least 90 months. Athletes who qualify have been completing education, filing Whereabouts, and giving 90 mLs and more, for at least 90 months (7.5 years).
"I believe this is a great recognition that shows athletes are being responsible and respectful of clean sport, and is something we all work towards," said Christian Taylor, two-time Olympian in track and field and a recent 90for90 recipient. "Clean sport doesn't just happen; it occurs when you have a collective of athletes who believe in creating an equal playing field and taking responsibility for it."
In an effort to recognize athletes for clean sport milestones throughout their athletic careers, USADA recently launched a number of athlete recognition programs, including the 90for90 initiative that recognizes athletes for the time and effort they invest in anti-doping responsibilities as a member of the USADA Registered Testing Pool (RTP) or Clean Athlete Program (CAP). In the inaugural round, USADA identified active testing pool athletes who met the criteria since the organization's inception through April 2023, and going forward, will recognize qualifying athletes on a monthly basis. The qualification criteria include parameters to help ensure that recipients are in good standing with USADA and anti-doping rules.
"As an Olympian and former USADA testing pool athlete, I recognize that no matter the passion an athlete has for playing their role to ensure a level playing field, anti-doping responsibilities aren't always easy," said Allison Wagner, USADA's Director of Athlete and International Relations. "These responsibilities require athletes to employ discipline, attentiveness, and hard work, so we're grateful for this opportunity to recognize all of these athletes who are doing their part to support clean sport!"
USADA is recognizing these athletes' effort with a small token of appreciation by providing qualifying athletes a $25 gift card to a business of their choice. This recognition and small gesture were selected after consultation with internal and external stakeholders, including athletes, to determine what recipients might appreciate most in recognition of key anti-doping milestones.
___________________________
For more information or media inquiries, click here.