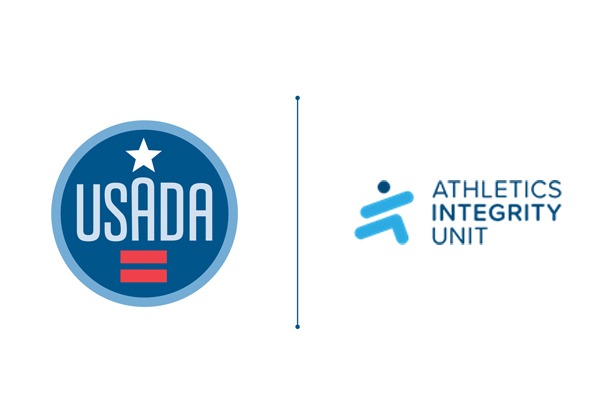 In a shared and ongoing mission to protect the integrity of competition and support clean athletes, the United States Anti-Doping Agency (USADA) and the Athletics Integrity Unit (AIU) teamed up with the Boston Athletics Association (BAA) at the 2023 Boston Marathon to execute a robust testing program and trial an innovative sample collection method.
"We were honored to work with the AIU and the BAA to once again champion clean sport at the Boston Marathon," said USADA CEO Travis T. Tygart. "As we work to uphold a level playing field at major competitions around the nation and the world, it's equally important that we and all anti-doping organizations continually innovate on behalf of athletes. In partnership with this event, we were able to conduct a trial that could help establish a blood collection method that is both effective and athlete-friendly."
To ensure that athletes who competed in the Boston Marathon are held accountable for upholding clean sport, USADA executed an extensive and strategic pre-competition and in-competition testing plan consistent with the International Standard for Testing and Investigations, resulting in the collection of more than 90 samples by USADA sample collection personnel. The AIU and World Athletics will serve as the results management authority for all able-bodied competitors while USADA will manage the wheelchair divisions.
Looking to the future, USADA and the AIU also championed an innovative and athlete-friendly blood collection method through a trial of the Tasso+ device, a revolutionary blood lancet that collects whole (liquid) capillary blood from the upper arm that can be analyzed for parameters in the Athlete Biological Passport.
"Effective and efficient blood collection is paramount to the Athlete Biological Passport programme and technology must constantly evolve to meet the challenges and demands of keeping sport clean, while also considering best practices for athletes. The Tasso+ device is potentially an evolutionary step that promotes these objectives," noted AIU Head Brett Clothier. "The AIU was pleased to partner with USADA and the BAA to trial this method of blood collection, and we are excited by the enthusiastic response from the road-running community at the Boston Marathon."
The needle-free device collects approximately 500 microliters of blood, which is six times less than a standard blood draw. Participation in the trial was voluntary during pre-competition testing and was widely welcomed by athletes, leading to an 80 percent voluntary participation rate and the successful collection of the target number of required samples.
"The Tasso+ device is an exciting step forward in blood sampling as we move closer to our ultimate goal of reducing traditional blood collection methods," explained Dr. Laura Lewis, USADA's Director of Science. "Of course, before any change is adopted, thorough investigation and trials are needed to ensure the utmost efficacy and compliance with international standards. We're thrilled to partner with the AIU in this process of innovation."
About USADA (U.S. Anti-Doping Agency)
USADA conducts the year-round, independent anti-doping programs for all Olympic, Paralympic, and UFC athletes. USADA is an independent, non-profit, non-governmental agency whose sole mission is to stand with athletes to champion their right to clean sport, inspire true and healthy sport, and promote the integrity of sport.
About AIU (Athletics Integrity Unit)
The Athletics Integrity Unit (AIU) is the independent body created by the World Athletics that manages all integrity issues – both doping and non-doping – for the sport of athletics. The remit of the AIU includes anti-doping, the pursuit of individuals engaged in age or competition results manipulation, investigating fraudulent behavior with regards to transfers of allegiance, and detecting other misconduct including bribery and breaches of betting rules. It is the AIU's role to drive cheats out of our sport, and to do everything within its power to support honest athletes around the world who dedicate their lives to reaching their sporting goals through dedication and hard work.
---
For more information or media inquiries, click here.