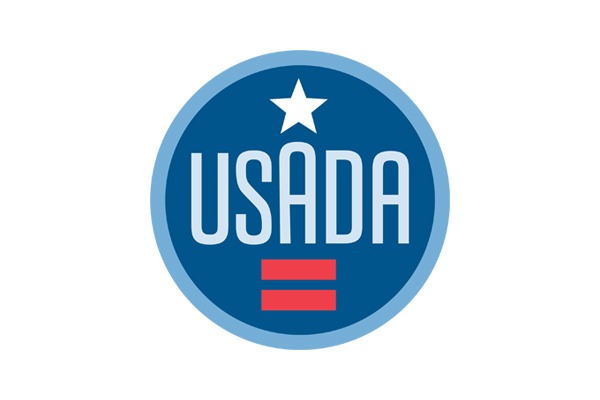 The U.S. Anti-Doping Agency (USADA) hosted educators and leaders from anti-doping organizations around the world last week during its annual education summit designed to advance new and innovative ways of reaching more stakeholders with more effective education.
The group, known as the Penrose Education Experts and Resource Sharing (PEERS) Group (formerly the Penrose Club), includes representatives from Austria, Australia, Canada, Denmark, Germany, Japan, New Zealand, Switzerland, the United Kingdom, the United States, and the World Anti-Doping Agency (WADA). First convened in August 2017, the PEERS Group represents one of the most regionally diverse gatherings of international anti-doping educators.
Over the course of two days, the USADA Education Team and international participants facilitated discussions on key topics in anti-doping education to ensure that each representative could take back concrete strategies to improve their organization's education programs and further support the global anti-doping education system. Most of these topics and strategies supported the overarching goal that more athletes receive education prior to testing. Each member also shared their organization's education plan in alignment with WADA's International Standard for Education (ISE) that was implemented in 2021, and the group worked towards developing a template education plan.
While the group covered a wide range of important topics, one of the key areas for discussion was education for sanctioned athletes. As in every interaction, participants agreed that it is the responsibility of anti-doping organizations (ADOs) to factor in athlete mental wellbeing while educating athletes prior to their return to sport following a sanction. ADOs who choose to implement this best practice are doing so in a variety of ways, from hiring a full-time therapist to developing online mental wellness resources for all athletes.
The group also explored core educator competencies and concluded the meeting with a proposed set of shared abilities that all anti-doping educators should possess to provide quality education. Given that effective education requires more than simple information sharing, anti-doping educators must understand and apply the appropriate instructional delivery methods, along with the corresponding assessment and monitoring tools.
Recognizing the importance of innovation across all facets of anti-doping education, the group also discussed education technologies, as well as the role of anti-doping educators and how to maximize efficiencies. From the technology discussions, the PEERS Group established a separate working group to identify technological pathways to identify if education before testing has occurred, with the goal that all ADOs will have access to this tool.
In addition to an annual in-person summit, the PEERS Group meets virtually to address emerging anti-doping challenges, as well as propose timely solutions and share resources with the greater anti-doping education community. The efforts of the group also align with the ISE's mandate that World Anti-Doping Code signatories collaborate to minimize duplication of efforts and maximize the effectiveness of their education programs.
---
For more information or media inquiries, click here.