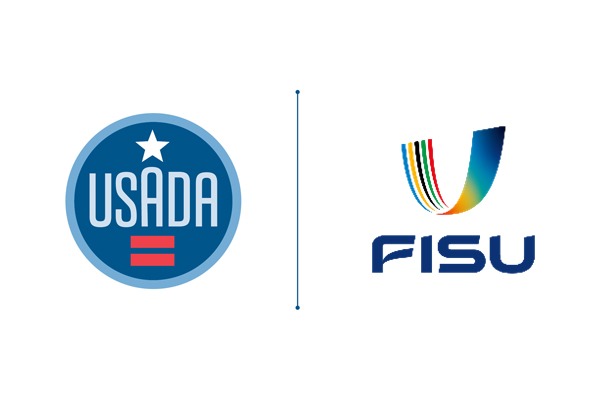 United by the shared vision that every athlete has a right to fair competition, the International University Sports Federation (FISU) partnered with the United States Anti-Doping Agency (USADA) to protect and uphold clean sport at the 2023 World University Games in Lake Placid, N.Y., held from January 12-22, 2023.
With this partnership, the gold-standard in multi-sport collegiate athletic events joined forces with the gold-standard in anti-doping to deliver a robust and comprehensive anti-doping program for the World University Games Winter to all 2,100 athletes and Athlete Support Personnel in attendance.
"We were honored to work with FISU and the village of Lake Placid as they presented the first edition of the Games in the United States in 30 years, and we thank the entire FISU team for their dedication to true and healthy sport," said USADA CEO Travis T. Tygart. "As a result of this collaboration, clean athletes can rest assured that anyone who violates anti-doping rules will be held accountable and that good sportsmanship will rule the day. We hope that everyone will embrace this amazing opportunity to celebrate sport and the ability for students to learn integrity and other life lessons through sport."
For the multi-day event, USADA personnel conducted both pre-competition and in-competition testing, with nearly 20 USADA representatives collecting more than 200 urine and blood samples through a strategic test distribution plan consistent with the International Standard for Testing and Investigations.
"FISU has always promoted clean Games and Championships & Cups. Having USADA in Lake Placid to perform the doping control helped guarantee that the FISU World University Games Winter in Lake Placid will be recognized as a clean event," said FISU Secretary-General Eric Saintrond.
About USADA (U.S. Anti-Doping Agency)
USADA conducts the year-round, independent anti-doping programs for all Olympic, Paralympic, and UFC athletes. USADA is an independent, non-profit, non-governmental agency whose sole mission is to stand with athletes to champion their right to clean sport, inspire true and healthy sport, and promote the integrity of sport.
About FISU (International University Sports Federation)
Since its founding in 1949, the International University Sports Federation is the key driver to expand the role and reach of university sport around the world. FISU believes that sports values and sports practice work in perfect synchronicity within one's university studies. FISU also promotes healthy living on Campuses through its FISU Healthy Campus programme and encourages the development of a progressive society through its educational events. Find out more on FISU.net and social media. Watch live sports and video on demand on FISU.tv.
---
For more information or media inquiries, click here.