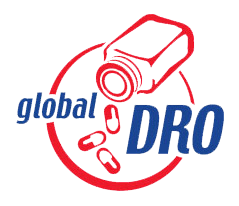 With the launch of its Global Drug Reference Online (Global DRO), Antidoping Switzerland (ADCH) has officially joined a network of national anti-doping organizations empowering athletes to easily determine if a licensed medication is prohibited or permitted in accordance with the World Anti-Doping Agency Prohibited List.
Well-known for its leadership in the anti-doping community, ADCH will further expand the international reach of the Global DRO network, provide additional anti-doping expertise, and help facilitate upgrades to the entire platform in 2017. Global DRO is currently maintained through a partnership between ADCH, the UK Anti-Doping (UKAD), the Canadian Centre for Ethics in Sport (CCES), and the United States Anti-Doping Agency (USADA). Furthering the network, the Japanese Anti-Doping Agency (JADA) and the Australian Sports Anti-Doping Agency (ASADA) are official Global DRO licensees.
ADCH's launch of its Global DRO resource means that both Swiss athletes, as well as their counterparts from around the world, can quickly check the prohibited status of medications purchased in Switzerland. Through the international drug reference resource, athletes and support personnel can also find information about medications purchased in Australia, Canada, Japan, the United Kingdom, and the United States.
"The Global DRO network was created as a tool for clean athletes around the world and we are always looking for ways to better serve these athletes through international collaboration," said USADA CEO Travis T. Tygart. "With the addition of ADCH and every additional NADO, the Global DRO network becomes an even stronger and more global resource to help athletes compete clean and maintain a level playing field."
Matthias Kamber, Director General of ADCH, also said, "We are proud to be part of this powerful service and look forward to contributing to the ease of use, as well as the global use, of Global DRO."
USADA is responsible for the testing and results management process for athletes in the U.S. Olympic and Paralympic Movement, and is equally dedicated to preserving the integrity of sport through research initiatives and educational programs.
---
For more information or media inquiries, click here.