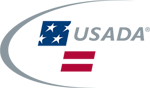 Working to impress the importance of clean sport and educate athletes from around the world on anti-doping rules, the Professional Squash Association (PSA) and the World Squash Federation co-hosted four face-to-face presentations by the U.S. Anti-Doping Agency (USADA) during the first two days of competition at the PSA World Championships in Chicago, Illinois.
Most notably, athletes who failed to attend one of the four education sessions were subject to disciplinary action.
"Making this education mandatory was particularly important for PSA as, not only are we committed to protecting the integrity of our sport through following anti-doping procedures, but we also want to ensure that we are proactively supporting players and equipping them with the knowledge to keep the sport clean," said PSA Chief Executive Alex Gough.
During the in-person presentations, USADA explained why it's important to compete clean and how athletes can support a culture of clean sport. The presentation also covered testing protocols and global anti-doping standards, including the World Anti-Doping Agency (WADA) Prohibited List, as well as the tools that help athletes comply with these rules, such as www.GlobalDRO.com and www.Supplement411.org.
"USADA commends the efforts of The World Squash Federation, The Professional Squash Association, and the squash athletes who represented their countries this week and took the time to advance their knowledge of clean sport," said Tammy Hanson, USADA's Education Manager. "We also appreciate the commitment these organizations have made to clean sport and their willingness to make anti-doping education a priority at their events."
In a survey completed by 110 athletes after their education sessions, 100 percent of them reported that the information was useful to their ability to compete clean and reflected that the information was presented in a way that was easily understood.
---
For more information or media inquiries, click here.