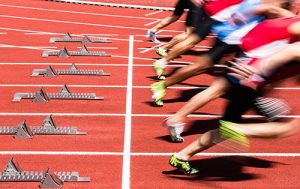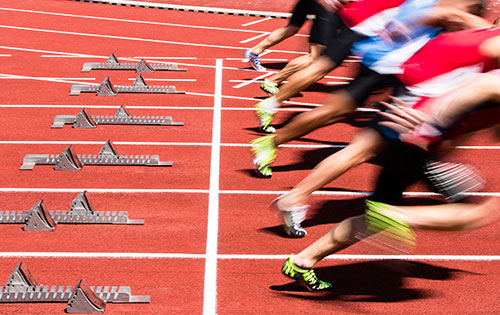 USADA announced today that Erik Kynard Jr., of Atlanta, Ga., an athlete in the sport of track and field, has accepted a six-month period of ineligibility for use of a prohibited method reported to USADA via its tip line.
In addition to education and testing, robust anti-doping programs enable investigations stemming from various sources, including tips (Play Clean Tip Center) and whistleblowers. USADA investigations can reveal evidence about the actions of coaches, athletes, and support personnel who have engaged in, instigated, facilitated, or encouraged doping.
In response to a tip, USADA opened an investigation and determined that on January 14, 2022, Kynard, 31, posted an image on social media depicting himself receiving an intravenous infusion. USADA's investigation revealed that Kynard received an intravenous infusion of saline solution with no prohibited substances at an infusion clinic in a volume greater than 100 mL in a 12-hour period without a Therapeutic Use Exemption (TUE).
As a Specified Method, intravenous infusions or injections in a volume greater than 100 mL within a 12-hour period are prohibited at all times— except for those legitimately received during hospital treatments, surgical procedures, or clinical diagnostic investigations— under the USADA Protocol for Olympic and Paralympic Movement Testing, the United States Olympic Committee National Anti-Doping Policies, and the World Athletics Anti-Doping Rules, all of which have adopted the World Anti-Doping Code and the World Anti-Doping Agency (WADA) Prohibited List.
Intravenous infusions or injections in excess of 100 mL within a 12-hour period received in any other setting require an approved TUE. If a prohibited substance is administered intravenously or via injection, a TUE is necessary for this substance regardless of volume. Administration of IV infusions over the WADA volume limit, including dietary supplement and vitamin cocktails, provided to athletes for recuperation, recovery, or lifestyle reasons is prohibited at all times without prior TUE approval. In medical emergency situations, a retroactive TUE application pursuant to the International Standard for Therapeutic Use Exemptions is acceptable. Kynard's use of the over-limit IV did not qualify for a TUE. USADA has additional information regarding IV infusions available here.
Under the Code, all athletes serving a period of ineligibility for an anti-doping rule violation are required to continue to make themselves available for testing in order to receive credit for time completed under their sanction. If an athlete retires during their period of ineligibility, the athlete's sanction will be tolled until the athlete returns from retirement and once again becomes available for no-advance-notice, out-of-competition testing for the period of ineligibility. Kynard's six-month period of ineligibility took effect on May 20, 2022, the date he accepted his sanction, but his period of ineligibility will continue until Kynard returns from retirement and is subject to testing for a six-month period.
In an effort to aid athletes, as well as support team members such as parents and coaches, in understanding the rules applicable to them, USADA provides comprehensive instruction on its website on the testing process and prohibited substances, how to file and update athlete Whereabouts, how to obtain permission to use a necessary medication, and the risks and dangers of taking supplements, as well as performance-enhancing and recreational drugs.
In addition, USADA manages a drug reference hotline, Global Drug Reference Online (www.GlobalDRO.com), conducts educational sessions with National Governing Bodies and their athletes, and distributes a multitude of educational materials, such as a supplement guide, a nutrition guide, an clean sport handbook, and periodic alerts and advisories.
USADA makes available a number of ways to report the abuse of performance-enhancing drugs in sport in an effort to protect clean athletes and promote clean competition. Any tip can be reported using the USADA Play Clean Tip Center, by text at 87232 ("USADA"), by email at playclean@USADA.org, by phone at 1-877-Play Clean (1-877-752-9253) or by mail.
USADA is responsible for the testing and results management process for athletes in the U.S. Olympic and Paralympic Movement and is equally dedicated to preserving the integrity of sport through research initiatives and educational programs.
---
For more information or media inquiries, click here.