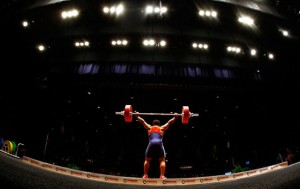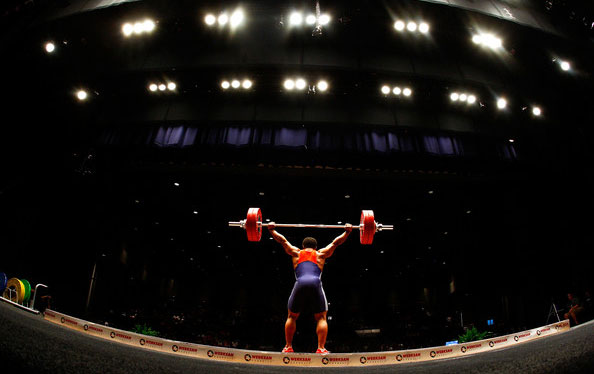 USADA announced today that Ernest Prempeh, of Somerville, N.J., and Bernabe Chavez, of Orlando, Fla., both in the sport of weightlifting, have each accepted a four-year suspension for anti-doping rule violations.
In addition to education and testing, robust anti-doping programs enable investigations stemming from various sources, including tips (Play Clean Tip Center) and whistleblowers. USADA investigations can reveal evidence about the actions of coaches, athletes, and support personnel who have engaged in, instigated, facilitated, or encouraged doping.
"As this case demonstrates, anti-doping works best when everyone acts to protect sport and athlete's rights," said USADA CEO Travis T. Tygart. "We will always thoroughly investigate and act on evidence of doping violations and greatly appreciate those who come forward to help ensure fair sport."
On May 7, 2019, USADA announced that Prempeh had accepted a four-year sanction in connection with a positive test for multiple prohibited substances. The sanction that Prempeh accepted prohibits him from participating in any capacity—including coaching or serving as an athlete support person—in a competition or activity authorized or organized by a signatory to the World Anti-Doping Code (Code). In July 2021, Prempeh was observed coaching and/or providing assistance to a USA Weightlifting (USAW) athlete at the 2021 USAW National Championships, in Detroit, Mich. This coaching and/or assistance violated the terms of his sanction, and accordingly, USADA charged Prempeh with violating the prohibition on participating while ineligible as set forth in the sanction agreement he signed and in Article 10.14 of the Code.
Prempeh accepted an additional four-year period of ineligibility, meaning his original four-year period of ineligibility beginning on December 7, 2018, has been increased to an eight-year period of ineligibility. Because Prempeh has retired, the sanctions he accepted will remain tolled during his retirement. Under the new rules set forth in the Code, Prempeh will serve his two sanctions consecutively upon his return from retirement.
During its investigation of Prempeh's alleged violation, USADA determined that Chavez aided and abetted Prempeh's rule violation by loaning his coaching credential to Prempeh, which Prempeh used to access the restricted warm-up area at the event. Chavez also made false statements to USADA during its investigation. USADA accordingly charged Chavez with rule violations for tampering and complicity, in violation of Articles 2.5 and 2.9 of the Code, respectively. Chavez's four-year period of ineligibility began on September 2, 2021, the date his provisional suspension was imposed.
In an effort to aid athletes, as well as support team members such as parents and coaches, in understanding the rules applicable to them, USADA provides comprehensive instruction on its website on the testing process and prohibited substances, how to file and update athlete Whereabouts, how to obtain permission to use a necessary medication, and the risks and dangers of taking supplements, as well as performance-enhancing and recreational drugs.
In addition, USADA manages a drug reference hotline, Global Drug Reference Online (www.GlobalDRO.com), conducts educational sessions with National Governing Bodies and their athletes, and distributes a multitude of educational materials, such as an easy-reference wallet card with examples of prohibited and permitted substances, a supplement guide, a nutrition guide, an athlete handbook, and periodic alerts and advisories.
USADA makes available a number of ways to report the abuse of performance-enhancing drugs in sport in an effort to protect clean athletes and promote clean competition. Any tip can be reported using the USADA Play Clean Tip Center, by email at playclean@usada.org, by phone at 1-877-Play Clean (1-877-752-9253) or by mail.
USADA is responsible for the testing and results management process for athletes in the U.S. Olympic and Paralympic Movement and is equally dedicated to preserving the integrity of sport through research initiatives and educational programs.
---
For more information or media inquiries, click here.