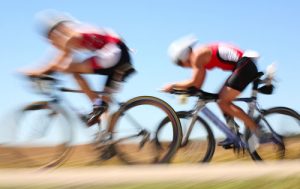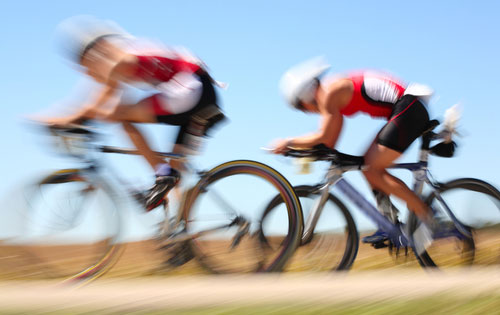 The United States Anti-Doping Agency (USADA) announced today that an independent arbitration panel issued its written decision finding that Floyd Landis of Murrieta, Calif., committed a doping violation during the 2006 Tour de France.  Following a nine-day evidentiary hearing and a lengthy post-hearing review of all the evidence and testimony submitted, the majority of the independent panel of arbitrators from the American Arbitration Association (AAA)/North American Court of Arbitration for Sport (CAS) found that the sample provided by Landis after his Stage 17 victory was positive for exogenous testosterone.
As a result of his doping violation, Landis received a two-year suspension and forfeits his first-place finish in the 2006 Tour de France and all related prize money.
"Today's ruling is a victory for all clean athletes and everyone who values fair and honest competition," said USADA Chief Executive Officer Travis T. Tygart.  "This decision confirms for the overwhelming majority of American athletes who compete ethically that USADA is committed to protecting their right to participate on a drug-free playing field.
"This case is really just another sad example of the crisis of character which plagues some of today's athletes and undermines the honest achievements of all of those athletes who compete with integrity.  Hopefully, some of the good that comes from this type of case is that other athletes who might be tempted to cheat will recognize that there is no honor in doping to win.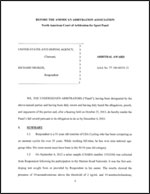 "I want to thank all of the dedicated USADA Board members and employees, the many experts who assisted in this case and our outside counsel, Rich Young, Matt Barnett, Dan Dunn and Jennifer Sloan of Holme Roberts & Owen LLP for their tireless commitment in pursuing the truth.  Everyone on USADA's team operates on one fundamental principle: do what is right," continued Tygart.  "Here, despite the intense pressure applied by Mr. Landis and his high-priced legal and public relations team, we knew that doing what was right required staying the course and fulfilling our duty to clean athletes.  USADA brought the case against Mr. Landis because, as the independent panel confirmed today, the scientific evidence established that he had committed a doping violation."
USADA is responsible for the testing and results management process for athletes in the U.S. Olympic and Paralympic Movement.  USADA is equally dedicated to preserving the integrity of sport through research initiatives and educational programs.
---
For more information or media inquiries, click here.