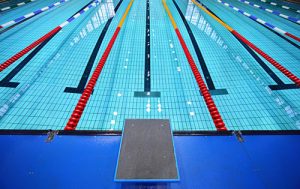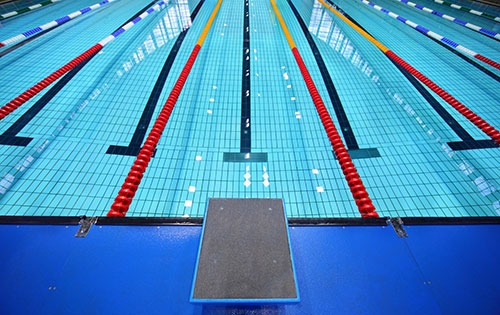 The U.S. Anti-Doping Agency (USADA) announced today that U.S. Swimmer, Jessica Hardy, of Long Beach, CA, tested positive for the prohibited substance clenbuterol at the U.S. Olympic Trials on July 4, 2008, and has agreed to withdraw from the 2008 United States Olympic Team in the best interests of the team. While Ms. Hardy could have contested the drug test results before the American Arbitration Association (AAA)/North American Court of Arbitration for Sport (NCAS) and thereafter potentially filed an appeal with the Court of Arbitration for Sport thereby keeping her Olympic berth in doubt until the eve of the Games, Hardy instead agreed to step aside to allow her teammates to put their focus on their performances.
"While it is an unfortunate circumstance for an Olympian to come this far only to lose a coveted position on the Olympic Team, Ms. Hardy is working expediently and agreeably to resolve the situation with as little impact to the U.S. Olympic team as possible," said USADA CEO Travis T. Tygart. "While some might have chosen to exhaust their legal options to try to force their way into the Games, Jessica instead chose to put her team's interests ahead of her own."
A panel of AAA arbitrators issued an arbitration award today that was jointly agreed to by Hardy and USADA after Hardy had a full opportunity to review the laboratory test results and to have those results analyzed by independent experts. Hardy did not contest the laboratory findings and was granted additional time by the AAA Panel to investigate possible causes of her positive drug test. The award provides for a two-year period of ineligibility but allows Hardy to come back to the Panel to present evidence which could reduce her period of ineligibility.
Hardy, 21, tested positive for a low level of clenbuterol, an anabolic agent, during the U.S. Olympic Trials in Omaha, Nebraska on July 4, 2008. Clenbuterol is prohibited as an anabolic agent and as a beta-2 agonist.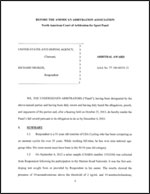 To aid athletes in understanding the rules applicable to them, USADA includes comprehensive education on its website at usada.org on the testing process and prohibited substances, how to obtain permission to use a necessary medication, and the risks and dangers of taking supplements as well as performance- enhancing and recreational drugs. In addition, the agency manages a drug reference hotline, conducts educational sessions with National Governing Bodies and their athletes, and proactively distributes a multitude of educational materials, such as the Prohibited Substance Guide, easy-reference wallet cards, periodic newsletters, and complete athlete toolkits.
USADA is responsible for the testing and results management process for athletes in the U.S. Olympic and Paralympic Movement. USADA is equally dedicated to preserving the integrity of sport through research initiatives and educational programs.
---
For more information or media inquiries, click here.