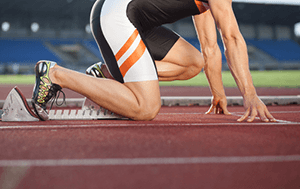 The United States Anti-Doping Agency (USADA) announced today that Scott Boothby of Vancouver, Washington, an athlete in the sport of track and field, tested positive for two prohibited substances on separate occasions and accepted an eight -year suspension for his doping offenses.
Boothby, 33, who was not competing but had remained subject to out-of-competition testing because he had not formally retired as required by the United States Olympic Committee Anti-Doping Policies, tested positive for finasteride during an out-of-competition test conducted by USADA on June 25, 2006.  Finasteride is classified as a masking agent under the rules of the International Association of Athletics Federation (IAAF), the international federation for the sport of track and field, and USADA, both of which adopted the World Anti-Doping Code and the World Anti-Doping Agency's (WADA) Prohibited List.  Although finasteride is a prohibited substance under the applicable rules, an athlete who provides documentation in advance of competition, confirming the diagnosis of a valid medical need for a prohibited substance, may receive an exemption allowing the use of the substance. It was determined that Boothby's positive test was the result of a prescribed medication; however, Boothby did not have a prior exemption to use the prohibited substance.  Accordingly, Boothby's positive test for finasteride constituted a first doping offense.
Boothby's second offense occurred on September 6, 2006 during an out-of-competition test when Boothby tested positive for 6-oxo-androstenedione and its metabolite 6a-hydroxyandrostenehione, which are classified as anabolic agents under the rules of the IAAF and USADA and included on the WADA Prohibited List.
Boothby's eight-year period of ineligibility commenced August 1, 2006, the date he accepted a provisional sanction.  It was determined that there were exceptional circumstances in the first violation given that Boothby was able to prove the source of the
first positive and was not significantly at fault, which justified a reduction in the period of ineligibility for the second offense from the otherwise applicable lifetime period of ineligibility in accordance with international Court of Arbitration for Sport (CAS) precedent.  USA Track & Field, the national governing body for the sport in the United States, will carry out the sanction.
USADA is responsible for the testing and results management process for athletes in the U.S. Olympic and Paralympic Movement. USADA is equally dedicated to preserving the integrity of sport through research initiatives and educational programs.
---
For more information or media inquiries, click here.