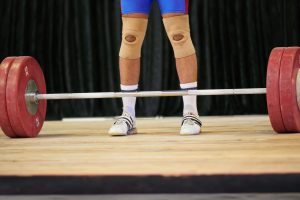 The United States Anti-Doping Agency (USADA) announced today that Paul Doherty of Sacramento, California, an athlete in the sport of weightlifting, tested positive for a prohibited substance and accepted a suspension for his doping offense.
Doherty, 26, tested positive for exogenous testosterone, an anabolic agent, which is prohibited under the USADA Protocol and the rules of the International Weightlifting Federation, both of which have adopted the World Anti-Doping Code and the World Anti-Doping Agency (WADA) Prohibited List.
Doherty accepted a 2-year period of ineligibility starting on April 21, 2008, the date he accepted a provisional suspension. As a result of Mr. Doherty's doping violation, he has been disqualified from all competitive results achieved since December 1, 2007, the date his urine sample was collected at the American Open.
USADA is responsible for the testing and results management process for athletes in the U.S. Olympic and Paralympic Movement. USADA is equally dedicated to preserving the integrity of sport through research initiatives and educational programs.
---
For more information or media inquiries, click here.