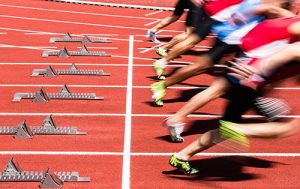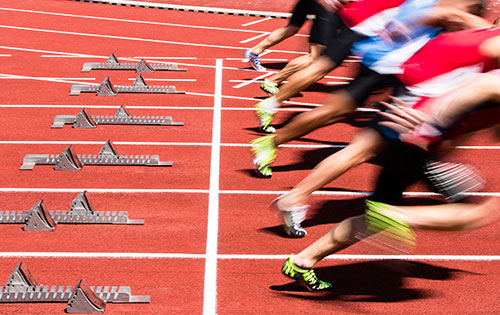 The United States Anti-Doping Agency (USADA) announced today that Justin Gatlin of Pensacola, Fla., an athlete in the sport of track and field, has agreed to the accuracy of the laboratory results from his sample collected by USADA on April 22, 2006.  Gatlin has further agreed that his positive test constitutes a doping violation and has promised to cooperate in the effort to eradicate the use of drugs from sport.
Gatlin, 24, tested positive for a prohibited anabolic agent at the Kansas Relays on April 22, 2006.  His sample was analyzed using the carbon isotope ratio (CIR) method which determines the presence of synthetic testosterone or its precursors.  All anabolic agents, including testosterone and its precursors, are prohibited under the USADA Protocol and the rules of the International Association of Athletics Federations (IAAF), the international federation for the sport of track and field, both of which adhere to the World Anti-Doping Agency (WADA) Prohibited List.
Gatlin has agreed to cooperate with USADA by providing information that may assist in USADA's anti-doping efforts.  In exchange for Gatlin's promise to cooperate and in recognition of the exceptional circumstances of his prior violation, USADA has agreed that the maximum period of suspension for this violation would be eight (8) years.
Gatlin's prior violation was for the use of a prescription medication containing a prohibited stimulant.  For that violation, Gatlin served a one year suspension before he was reinstated by the IAAF. The facts and circumstances of Gatlin's first doping offense are set forth in the May 2002 decision of an American Arbitration Association (AAA)/North American Court of Arbitration for Sport (CAS) Panel.
"The nature of Gatlin's first offense for use of his medication puts this violation in a unique category," said Terry Madden, USADA Chief Executive Officer.  "Given these circumstances and consistent with the international CAS precedent, a maximum of an eight-year suspension is a fair and just outcome."
As part of the agreement, Gatlin has reserved the right to seek a reduction in the eight-year period of ineligibility through the established arbitration process under the USADA Protocol for Olympic Movement Testing.  The period of ineligibility will begin on August 15, 2006 with credit given since the time Gatlin began serving a provisional suspension on July 25, 2006.  Unless otherwise reduced, the period of ineligibility will run through July 24, 2014.  Additionally, Gatlin forfeits his competitive results on and subsequent to April 22, 2006, the date the sample was collected.
USADA is responsible for the testing and results management process for athletes in the U.S. Olympic and Paralympic Movement.  USADA is equally dedicated to preserving the integrity of sport through research initiatives and educational programs.
---
For more information or media inquiries, click here.