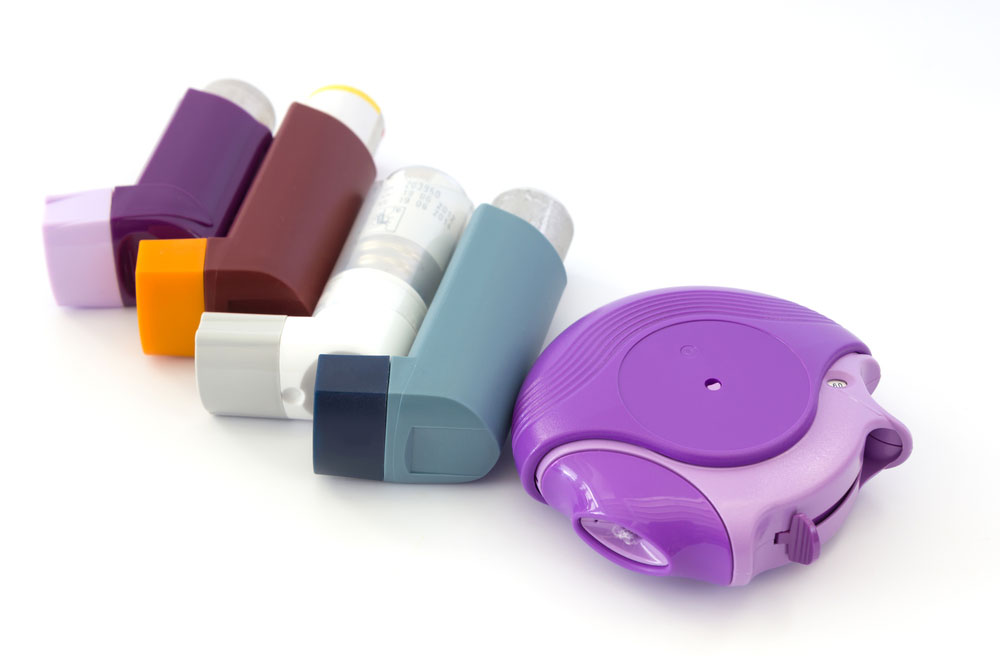 USADA recognizes that most athletes are dedicated to competing clean and avoiding prohibited substances. However, we also know this can be difficult when commonly prescribed medical devices, such as asthma inhalers, may contain banned substances.
Many of the asthma inhalers marketed in the U.S. contain short and long-acting beta-2 agonists, which are included on the World Anti-Doping Agency's (WADA) Prohibited List. Despite improving impaired breathing in asthmatics, beta-2 agonists may also have ergogenic potential in non-asthmatics. The beta-2 agonists contained in inhalers may be permitted and subject to daily use thresholds, or banned altogether.
If your athletes need to use an inhaler, here are some of the things you can do to help them avoid doping violations:
Help your athlete learn about the anti-doping rules surrounding asthma inhalers.
Although asthma inhalers are prescription medication, it's vital for athletes to understand that the beta-2 agonist drugs frequently found in inhalers are on the WADA Prohibited List, and are therefore prohibited at all times unless an athlete receives a therapeutic use exemption (TUE). In some cases, a specific drug might be permitted, but subject to specific daily use restrictions.
When you discuss inhalers with your athlete, it's important to note that the beta-2 agonist category includes a wide range of substances that are active ingredients in inhalers. Many of these are commonly prescribed, such as salbutamol and salmeterol, while the less common ingredients to look out for are those like vilanterol and indacterol.
While it's good to be aware of prohibited ingredients, athletes may only know their inhaler by the brand name, such as Ventolin, Serevent, Proair, or Breo. To ensure that your athlete understands the anti-doping rules associated with asthma inhalers, check out our athlete advisory on inhalers for more information about different brands and conditions for use.
Work with your athlete to look up prescriptions on Global DRO.
Once your athlete has learned about the general rules for inhaler use, you should help them investigate the prohibited status of specific brands or ingredients by searching for them 24/7/365 on GlobalDRO.com. It's easy to search by brand name or ingredients, and the site provides detailed information about the route of administration, and the prohibited status for in-competition and out-of-competition use.
Important note: Prohibited beta-2 agonists have been found in a number of U.S. inhaler brands, including Breo Ellipta, Anoro Ellipta, Maxair, and Utibron or Arcapta.
Encourage your athlete to talk to their physician.
By becoming familiar with the anti-doping regulations for inhalers, athletes will be more prepared to have informed discussions with their physicians about which inhalers contain permitted or banned beta-2 agonists, what the permitted alternatives may be, and how they can meet TUE application requirements, if necessary.
In most cases, physicians who know about anti-doping rules will be better able to prescribe an inhaler that fits both an athlete's medical and anti-doping needs. USADA's Wallet Card is also a great resource for physicians who want to learn more about the WADA Prohibited List and the anti-doping requirements athletes need to follow.
Help your athlete apply for a TUE.
As beta-2 agonists are prohibited at all times, a TUE is required in advance of any use. Don't forget, in addition to a definitive asthma diagnosis, one of the conditions for getting a TUE approved for a beta-2 agonist is that an athlete can demonstrate that they tried to use an approved alternative medication without success.
This mean that the athlete's doctor must be able to provide clinical notes or documentation to show that albuterol, formoterol, and salmeterol are unable to help an athlete's asthma, or are inappropriate treatments for the athlete's medical condition.
With the required medical documentation, you can help your athlete apply for a TUE for use of a beta-2 agonist.
Stress the importance of strict liability.
As a coach, you have significant influence on your athlete, but at the end of the day, the athlete is ultimately responsible for every substance they ingest. It's important for coaches to stress that athletes are strictly liable for their anti-doping responsibilities, regardless of coach and physician involvement.
It's a team effort. Let's work together to protect the integrity of sport and clean athletes!