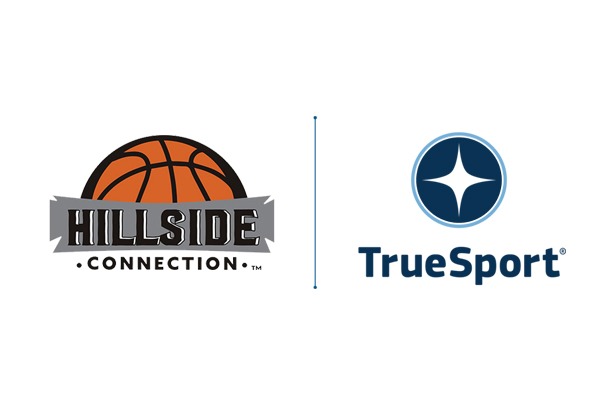 TrueSport®, a positive youth sports movement powered by the U.S. Anti-Doping Agency (USADA), is excited to announce its new partnership with Hillside Connection, a youth sport organization based in Colorado Springs, Colo. Under TrueSport's customizable community model, the partnership will launch with the delivery of character development and athlete health content, allowing Hillside Connection to incorporate TrueSport philosophies into their athlete development practices and coaching education model.
"Hillside Connection is excited to partner with TrueSport to provide youth and families in our community with access to next level education and resources that will uplift their current and future wellbeing. It takes a village!" said Terrell Brown, President and CEO of Hillside Connection.
Partnering with TrueSport allows sport communities to engage with expert-researched content, including topic-based articles and videos, focused on developing the whole-child, as well as the values and life lessons that can be learned through sport. TrueSport content also helps to start conversations between athletes, parents, and coaches on trending youth sport issues, ranging from leadership and accountability, to sports nutrition and supplements.
"We are inspired by Terrell and his efforts with Hillside Connection to empower young athletes to be great people and we are honored to have the opportunity to bring our TrueSport program to support these efforts," said Travis T. Tygart, CEO of USADA.
With TrueSport content, Hillside can offer additional resources to coaches and parents to ensure they have the tools and tactics they need to facilitate a positive youth sports experience and help build athletes who are successful both on and off the court. Additional opportunities are also being explored to allow USADA and TrueSport to be a pathway for success for Hillside Connection.
Hillside Connection's mission is to leverage the game of basketball to create opportunities for kids in Southern Colorado Springs. Led by Brown, a group of community residents serve as coaches and mentors to young boys and girls who are brought together to participate in basketball clinics, enrichment and leadership activities, community engagement, basketball leagues, and family and educational support services.
As the community model partnership expands, Hillside will be able to further support its community by providing interactive and practical TrueSport curriculum, as well as TrueSport coaching education, to their volunteer coaches.
By strengthening relationships with public, nonprofit, and private organizations, Hillside Connection not only provides youth programming free of charge, but also provides opportunities that extend beyond the basketball court and into other parts of the community, with the goal to develop the next generation of civic leaders, innovators, doctors, teachers and business owners.
---
For more information or media inquiries, click here.