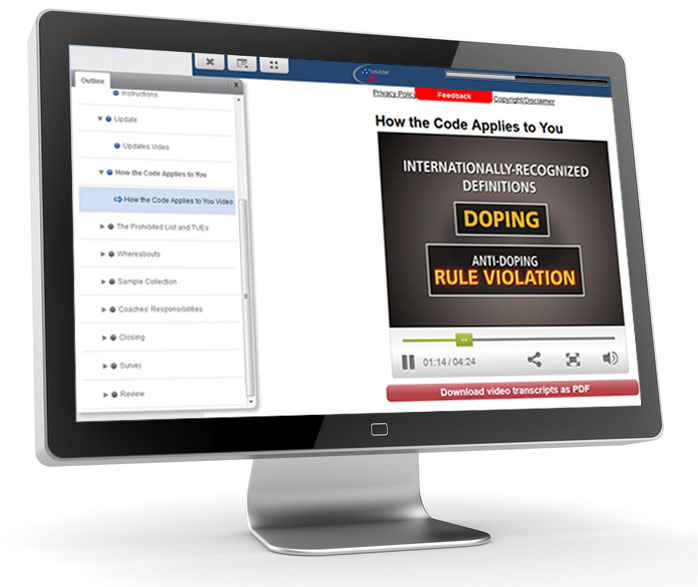 As one of the most influential people in an athlete's life, a coach is in a unique position to make memorable impressions upon athletes, and provide support in managing their anti-doping responsibilities. USADA is arming all National Team coaches with anti-doping knowledge. Created with coaches in mind, USADA developed an online education tutorial, Coach's Advantage®.
Coach's Advantage is comprehensive, well-organized, fully automated, and comprised of five video modules. The Coach's Advantage tutorial covers the WADA Prohibited List, sample collection, therapeutic use exemptions (TUEs), and whereabouts responsibilities. Coaches can receive the Coach's Advantage certificate by completing all video modules and achieving 80% on the final quiz.
What Does the Tutorial Cover?