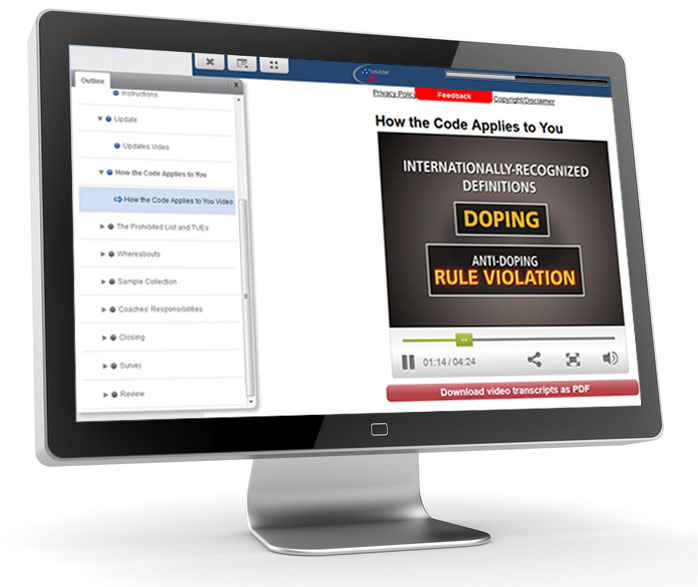 Coaches are one of the most influential people in athlete's lives, and are in a unique position to help them make positive and healthy choices. Understanding the role they play in keeping sport clean, as well as their responsibilities under the World Anti-Doping Code, is vital for both them and the athletes they support.  With this in mind, USADA has created Coach's Advantage® in order to arm all National Team coaches with the latest anti-doping knowledge.
Coach's Advantage is a comprehensive, online educational tutorial comprised of six video modules. The lessons cover the WADA Prohibited List and 2015 Code changes, the sample collection process, therapeutic use exemptions (TUEs), and whereabouts responsibilities. Coaches will receive a certificate of completion by finishing the modules and taking a final quiz.
If you have questions, or would like to receive an email update when the tutorial goes live, email coachsadvantage@usada.org.
What Does the Tutorial Cover?