Recognize supplement risk when you see it
While there is no way to be completely sure about the safety of supplements, there are some warning signs you can learn to recognize when it comes to identifying risky supplements. As an athlete, it is up to you to evaluate the risk you're willing to accept when using supplements. If you do choose to use supplements despite the risks, USADA's recommendation is to reduce that risk by using only NSF Certified for Sport supplements.
If you choose to take your chances on an uncertified supplement, then these warning signs below should raise serious red flags for you.
Learn to recognize prohibited substances on labels or in advertising
Spotting prohibited substances on labels or in advertising is an obvious way to tell if a supplement is risky. But remember, labels are not always accurate. Sometimes the label is missing ingredients in the product and sometimes the product is missing ingredients on the label. Also, it's not always easy to recognize prohibited substances because they may be listed by uncommon synonyms, or obscure and made-up names.
Global DRO can be a useful resource for searching ingredient status, but beware, not all synonyms or names for ingredients are on Global DRO. Another resource is the FDA ingredient advisory webpage, where many of the listed ingredients are also prohibited in sport. If there is an ingredient you don't recognize, contact drugreference@usada.org. 
Learn to recognize extreme performance-enhancing claims and risky product categories
The Food and Drug Administration (FDA) has clarified that products for muscle building (body), weight loss/energy, and sexual enhancement are those most commonly spiked with drugs or other illegal ingredients. Athletes should avoid all products in these product categories. Further, if a product advertises to deliver performance-enhancing benefits, be skeptical of exaggerated claims that would not seem possible for a simple food to deliver. For example, products that promise to build a lot of muscle quickly, or to give a buzz to your workout should be a red flag.
Learn to recognize names that might indicate a stimulant or steroid is present
If you see ingredients on a supplement label that have numbers coupled with Greek letters (like 1a or b or b, 3a or b, 17a or b etc), or any of the phrases below, the product might contain steroids or stimulants. 
 -ol -diol
-one -dione
-dienone
-stene
-amine -arine
-ermine
-heptane
-hexane
-pentane
-aminol
Learn to recognize illegal health claims
It is illegal for dietary supplements to promote themselves as fighting disease (cancer, obesity, the common cold, warts, diabetes, high cholesterol, etc.). A claim that a product is "protective against the development of cancer" or "reduces the pain and stiffness associated with arthritis" are examples of disease claims. Moreover, some supplements that promise to be all-natural alternatives to prescription medications actually contain active pharmaceuticals.
Learn to recognize exaggerated or false promises
Watch out for claims like those below or the use of impressive sounding scientific jargon.
"newest scientific breakthrough"
"secret formula"
"money back guarantee"
"quick fix"
"used for thousands of years"
"what the experts don't want you to know"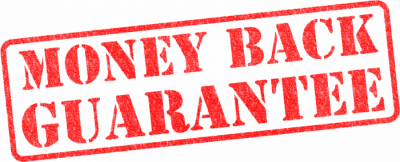 Learn to recognize situations where the "clinical studies" don't really support the advertising claims
Some studies "proving" the effectiveness of a supplement are poorly conducted and are not scientifically valid (they don't really prove anything). These studies may also be so narrowly defined that it's difficult to figure out if the effect will have meaning for your own health or performances. Companies sometimes conduct "proprietary" (i.e., secret) research but never allow the raw data or the study design to be evaluated by experts. Nevertheless, they advertise their product with claims like "university studied," "university approved," or "clinically proven."
If you are going to rely on clinical studies to help you make a decision about a supplement, learn to recognize studies that are not relevant to you or your sport goals.
Learn to recognize illegitimate endorsements
Neither USADA nor WADA endorses or approves dietary supplements. In addition, the FDA does not approve or evaluate supplements in any way. If a product advertises to be approved by one of these organizations, then that is a red flag.
In conclusion, it is important to RECOGNIZE that there are issues in the supplement marketplace that can make it difficult to know what is in a supplement bottle. When an athlete or consumer does not know what is in a supplement bottle, the door is left open for the very real possibilities of:
Positive anti-doping drug tests
Harmful health effects
Visit the REDUCE section to learn what you can do to reduce your risk of testing positive or experiencing an adverse health effect from a supplement.