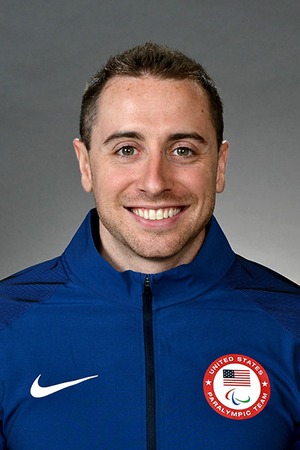 Living with a disability is all he knows and all he remembers. The three-time wheelchair basketball Paralympian was just 11 months old when the injury that would change his life took place."I was born with a benign spinal tumor that went undiagnosed for the first 11 months of my life," explains Steve. "During those first 11 months the tumor became infected and inflamed and actually crushed my spinal cord, resulting in the incomplete paralysis of my lower extremities."
But that injury didn't stop Steve, whose parents supported his participation in able-bodied sports through middle school. That's around when the school board refused to let him continue playing alongside his able-bodied friends.
"That was honestly the first time in my life that I ever felt like I was disabled," says Steve.
"I just needed to find an athletic outlet. And there just so happened to be a wheelchair basketball team 10 minutes away from where I grew up, and I never knew about it. And I can tell you I remember the very first time I went down to practice and sat in a wheelchair basketball chair for the first time. It was empowering. It was the first time in my life that I ever felt free, and that I had some control over my life."
After his first introduction to adaptive sports at the age of 15, Steve was a member of Team USA by the age of 17. He has since spent more than a decade on the men's U.S. Wheelchair Basketball National Team, for which he is currently co-captain, and also serves as a representative on the Athlete Advisory Council. Since 2005, he has experienced three Paralympics and is hoping to compete in a fourth in Tokyo in 2020.
Over the years, Steve has also experienced an evolution in anti-doping.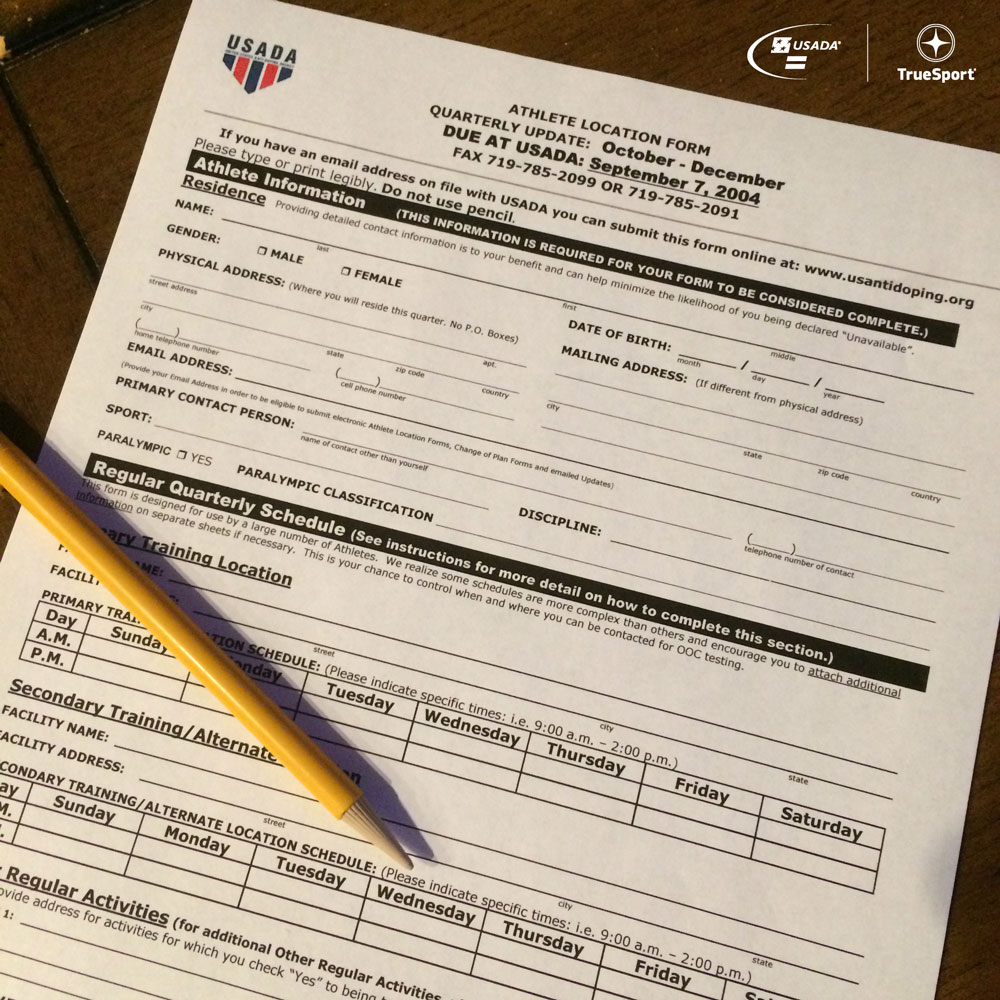 When he first became part of the anti-doping system, athletes were still faxing in their Whereabouts information and didn't have access to online resources.
"I remember the very first test that I had," says Steve. "It was actually at a training camp and obviously we went through the USADA presentation. I just remember thinking, 'Wow, they're really going through a lot of trouble keeping these samples confidential and secure.'"
"You have to remember that my first experience was kind of pre-internet, pre-social media. I knew, at this intrinsic level, about why you shouldn't dope in sport and why you shouldn't cheat. But I didn't understand the full gravity of how many athletes really do try to cheat the system and try to gain the competitive advantage."
After that first introduction, Steve knew what he had to do to compete clean. He filed his Whereabouts, he exercised caution with medications and supplements, and he provided in-competition and out-of-competition samples.
Today, Steve believes all those tasks are simpler and easier.
"As technology has increased in our lives, so has the technology that USADA uses," explains Steve.
"The introduction of the app made it a lot easier to update Whereabouts. And like any app that has just rolled out, there's going to be glitches. There's going to be problems. But I think that over the years, USADA really listened to athletes' feedback and tried to improve every cycle, which I think the athletes really appreciated. I think the biggest change, and the reason why USADA feels a little bit easier to deal with, is the use of that technology."
"With the help of the app, with resources like Supplement 411 and Global DRO, USADA has given the athletes basically all the tools that we need in order to make smart decisions about our diet, our training regimen, and stuff like that."
According to Steve, innovation in anti-doping is also about more than technology and equipment. He thinks the most impactful way USADA has changed and influenced the lives of athletes is by changing the messaging around clean sport.
"Being a high-performance athlete comes with so many challenges, between our workouts and our nutrition and our sports psychology and the travel," explain Steve. "USADA did sometimes feel like it was a burden, especially for those of us who don't dope and who come from a low-risk sport."
"But my favorite part about what Travis [Tygart, USADA CEO] has changed is that he's reiterated that USADA's here for us. USADA's here for the athletes. And now with everything that's going on in Russia and some of these instances where doping has become really a problem and rampant in some of the other sports, the fact that I know that USADA is there to protect the integrity of sport, and my sport in particular, it's just a really comforting feeling. And now I don't take USADA for granted like I maybe did earlier in my career."
Despite the innovation and advancements USADA has realized over the last 15 years, Steve recognizes that the job is never done. And that innovation in anti-doping must be an ongoing priority.
"I will say that as an athlete, it does always feel like the testing is one step behind the cheating, and that's not a knock on USADA, it's just that there's a lot of money in high-performance sport," says Steve.
"There's a lot of external factors as to why someone would want to cheat. And it always feels like no matter what USADA or WADA puts out there in terms of protecting the sport's integrity, there's always going to be someone or a group of people that are trying to get around the system. I think continued investment in the innovative side of USADA is paramount to making sure that athletes are protected, that the sports are protected, and that we're all going out there and competing on the same level playing field."