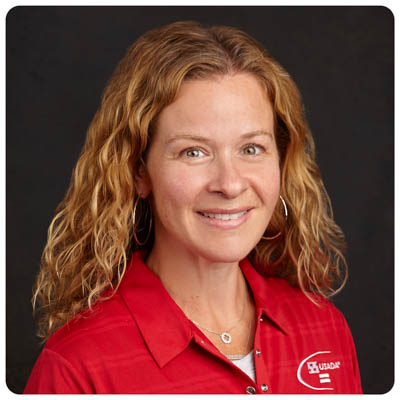 USADA Doping Control Officers (DCOs) are often known as the face of USADA because they have the most frequent and consistent in-person interactions with USADA's key stakeholder – athletes. However, many people may be unaware that there is sometimes another person involved in the sample collection process who also plays a vital role. These people are known as chaperones.
In this interview, USADA DCO Ann Miller explains the role and importance of chaperones in the testing process.
1. What is a chaperone?
A chaperone is someone trained to assist a DCO, which might mean helping to notify an athlete, observing a collection, or keeping an athlete within eyesight until they are able to provide a sample.


2. How does this person support you and your work as a DCO?
Chaperones are needed for a variety of testing situations. Most importantly, chaperones are necessary when the DCO and athlete are different genders. A DCO would never be able to test an athlete of the opposite gender, so a chaperone of the athlete's gender is required to oversee the provision of the sample.
Chaperones are also often needed when testing multiple athletes at one time. For in-competition testing at events, many athletes arrive at the doping control station at the same time, which means that it can get a little chaotic in the station. Chaperones help keep things organized and secure as athletes are using the restroom, DCOs are processing samples, and athletes are checking in and out.


3. How impactful is the role of a chaperone?
Chaperones are very important to the integrity and efficiency of the testing process, especially when testing multiple athletes at one time. But chaperones can also have an impact just by keeping athletes relaxed and comfortable when waiting an extended amount of time for the athlete to be able to provide a sample.


4. What are the most important qualities of a chaperone?
I like when my chaperones are observant, efficient, and personable. This makes them effective from a collection and protocol standpoint, as well as professional from an athlete support standpoint.


5. Why would you encourage someone to become a chaperone?
It's so rewarding as a DCO or chaperone to help make sure that clean athletes have a chance to win. I would encourage someone to be a chaperone if they have flexibility in their schedule and a curiousness for something new during each and every test.