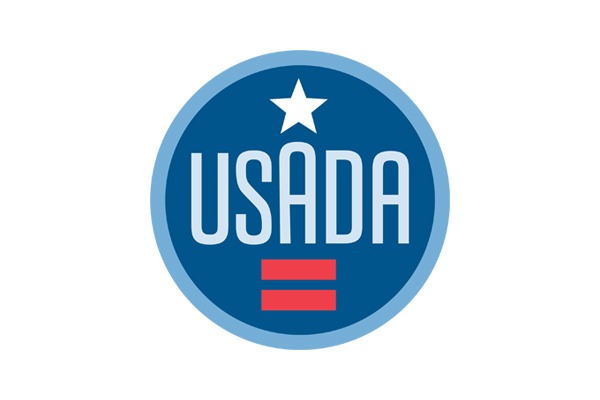 The U.S. Anti-Doping Agency (USADA) is pleased to announce the promotion of Jeff Cook to General Counsel.
"Jeff has proven himself to be a fantastic leader who strives to put the rights of athletes first," said USADA CEO Travis T. Tygart. "USADA has been fortunate to have Jeff on staff for the last five years; he has handled a multitude of legal duties with a professionalism and compassion for the athletes we serve."
As General Counsel, Cook will lead USADA's legal and investigative staff and the legal department's arbitration and legal cases. He will also help manage special projects related to pending or newly enacted legislation like the Rodchenkov Act and the Horseracing Integrity and Safety Act and provide advice and counsel regarding anti-doping reform efforts.
Cook first joined USADA in 2015 as the Legal Affairs Director for Olympic sport. In 2018, he was promoted to Results Management and Investigations Senior Director, overseeing Olympic and Premier Sport cases and investigations.
"I am excited and humbled to assume my new role as General Counsel for USADA," said Cook. "It has been an honor working with a team of dedicated professionals at USADA for the last five years, and, in my new capacity, I look forward to leading the legal team, working closely with stakeholders, and supporting USADA's continued fight for athletes to compete on a level playing field."
In addition to his other legal responsibilities at USADA, Cook has worked closely with the UFC to revise its anti-doping policy and played a key role in the Nike Oregon Project cases leading to sanctions for two athlete support personnel in 2019.  He has also built and maintained relationships with athletic commissions, independent experts, outside counsel, and other key stakeholders.
Before his arrival at USADA, Cook served as a Senior Assistant United States Attorney in the United States Attorney's Office for the District of Columbia. In his role, he investigated, indicted, and brought to trial sex offense and human trafficking cases, frequently involving DNA and medical expert testimony. He also chaired D.C.'s Human Trafficking Task Force, creating and refining reporting protocols for community organizations to refer cases to law enforcement.
Prior to joining the United States Attorney's Office, he volunteered for a non-profit working in Cambodia to combat human trafficking and clerked for the Honorable Ricardo M. Urbina on the United States District Court for the District of Columbia.
Cook earned his Juris Doctor, magna cum laude, and Certificate of Dispute Resolution in 2006 from Pepperdine University School of Law. During his undergraduate career, also at Pepperdine, he double majored in Religion and Math/Computer Science.
Cook lives in Colorado Springs, Colo. with his wife and two young children.
---
For more information or media inquiries, click here.