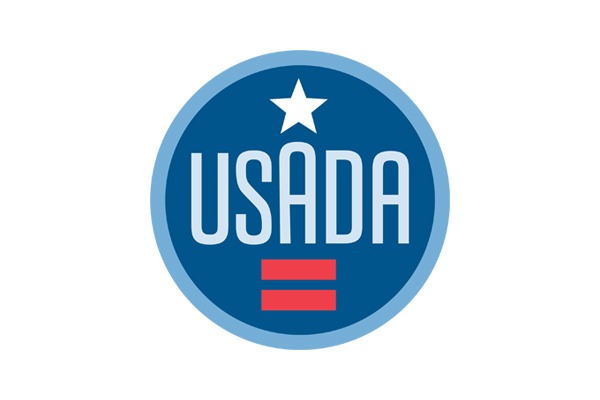 The U.S. Anti-Doping Agency (USADA) announced today the appointment of Dr. Tobie Smith as the new chair of its independent board of directors, Kara Goucher as the new athlete representative board member, and the unanimous approvals of Lee Dunn, a Director of policy at Google Cloud, and former U.S. Ambassador to India Tim Roemer as board members.
"We are so thrilled and honored to have these four leaders serving on the USADA Board of Directors," said USADA CEO Travis T. Tygart. "Their collective experiences as athletes and vocal advocates for integrity will be invaluable to USADA's ongoing effort to uphold clean sport and protect athlete wellbeing. Listening to and acting on feedback from athletes is a cornerstone of our operations, from top to bottom, and it is both essential and evident that our board members are of the highest character, with commitments to both ethics and integrity, to fulfill that mission."
Dr. Smith assumed the role of chair in November 2022 after six years on the USADA Board, three of which she served as vice chair. Her assumption continues USADA's legacy of having an athlete serve as chairperson, following the tenures of three-time Olympic medalist in track and field Edwin Moses (2012-20) and three-time Olympic racewalker Philip Dunn (2020-23). Outside of this position, Dr. Smith currently serves as the founder and executive director of Street Health DC, as well as an Associate Professor of Clinical Medicine at Georgetown University School of Medicine. Before starting her career in medicine, Dr. Smith was a world-class swimmer who raced in long-distance and open-water freestyle events, including at the 1998 FINA World Championships in Perth and the 2003 FINA World Championships in Barcelona.
"I'm thrilled and honored to be taking on this new role as USADA Board Chair," said Dr. Smith. "Upholding integrity and fairness in sport is of critical importance to athletes, their support personnel, and fans alike. I look forward to continuing to build upon the tremendous work of Philip and the entire board of directors as we prepare for several exciting events in the years to come."
Goucher joined the board in May 2023 with years of experience as an elite long-distance runner, whistleblower, and advocate for female athletes. Over the course of her running career, Goucher achieved significant success, to include becoming a two-time Olympian, winning a World Championship medal, and earning podium finishes at the New York and Boston Marathons. Along the way, however, she experienced a culture of abuse that led her to become a whistleblower on multiple issues, including anti-doping. Goucher's experience navigating the anti-doping landscape and standing up for what's right, even in the face of tremendous adversity, will bring the USADA Board an unmatched perspective into the complex realities athletes face today.
"Clean sport is incredibly important to promoting an ethical and safe environment for athletes," said Goucher. "I've seen firsthand the damage sport can cause if bad actors are left unchecked. That's why I'm so excited to get to work with USADA on ensuring that every athlete can compete on a level playing field."
Dunn and Ambassador Roemer joined the board in May 2023, bringing with them years of experience in the public sector. While at Google, Dunn has worked directly with the White House, cabinet departments, and political campaigns on outreach strategies and advertising needs. A lawyer by trade, Dunn spent nearly nine years as General Counsel to the late U.S. Senator John McCain and has a wealth of legal knowledge that will serve to protect clean athlete rights, ensuring a fair and just investigatory process.
Ambassador Roemer joins the board after having served his nation for 20 years, first as a Member of Congress, then as a member of the 9/11 commission, and most recently as the U.S. Ambassador to India, where he oversaw the signing of the Counterterrorism Cooperation Initiative and helped move India from being America's 25th largest trading partner to 12th. As a Member of Congress, he was a strong advocate for Title IX policies and will use that passion to ensure all athletes receive equal treatment under the anti-doping system, regardless of gender. With his background in international trade, education policy, and national security, Ambassador Roemer is a trusted consensus builder, problem solver, and international expert.
With the appointment of new members, USADA also recognizes and honors the contributions of departing members Philip Dunn, former chair and three-time Olympian, and Dr. Ken Wright, an internationally recognized expert in sports medicine.
---
For more information or media inquiries, click here.