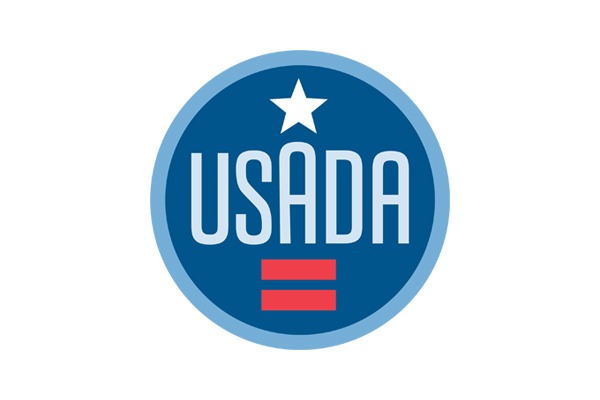 Recognizing the crucial role sport plays in helping to uphold fair competition for clean athletes, the U.S. Anti-Doping Agency (USADA) hosted staff members from National Governing Bodies (NGBs) around the country and the United States Olympic and Paralympic Committee (USOPC) last week during a two-day summit dedicated to providing vital updates on anti-doping protocols, celebrating the importance of clean sport, and strengthening the collaborative relationships between USADA and NGB staff.
"NGBs are instrumental in the shared effort to protect a level playing field for clean athletes," said USADA CEO Travis T. Tygart. "While USADA works independently to administer one of the most robust anti-doping programs in the world, sport governing bodies help ensure we have the information we need to be most effective, from education to testing, so it's extremely important that team members both understand and prioritize anti-doping efforts. We're incredibly grateful to the many organizations who sent representatives to be part of this collaborative summit."
To celebrate and invigorate the organizations' shared commitment to clean sport, the NGB Clean Sport Summit opened with a keynote address from Kara Goucher, a three-time NCAA champion, two-time Olympian, winner of the silver medal at the 2007 World Championships in the 10,000 meters, and a podium finisher at the Boston and New York Marathons. Goucher has long been a clean sport advocate and recently joined USADA's Board of Directors. In her address, Goucher provided an athlete's perspective on the critical impact anti-doping has on an athlete's ability to compete clean and win.
"Having competed at the highest levels of track and field, I know how important anti-doping is to an athlete's ability to compete clean and win," explained Goucher. "I also know that it's a team effort to create a level and safe playing field, so this summit marked an invaluable opportunity for USADA and NGB staff to jointly find ways to best serve athletes and advance best practices."
During the Summit, subject matter experts from across USADA also hosted sessions on a wide range of topics, including "Science and Testing: Maximizing Innovation and Collaboration to Improve Anti-Doping for Athletes," "Avoiding the Pitfalls of Dietary Supplements and Alternative Medicines," and "Advocacy in Practice: How to Be an Anti-Doping Champion." USADA staff also hosted several breakout sessions dedicated to providing tailored information on key topics, such as Whereabouts and national and world records. The sessions were designed to be both educational and interactive to ensure NGBs are well prepared to support athlete education, testing, and results management in their everyday work.
"Having the opportunity to attend the NGB Clean Sport Summit and learn from not only the USADA team, but the other National Governing Bodies, is incredibly valuable as we prepare for Paris 2024," said Stacy Michael-Miller, the Director of National Team Support and Services at USA Swimming. "The role of the NGB in promoting a clean sport culture every year, not just in the lead up to the Olympic and Paralympic Games, was the centerpiece of this conference and emphasized the importance of the collaboration between USADA and the National Governing Bodies on behalf of athletes."
---
For more information or media inquiries, click here.