This video depicts our standard testing protocols, but also identifies and details points of departure due to COVID-19 safety protocols.
Learn more about the protocols USADA has put in place to protect the health of athletes and sample collection personnel during the COVID-19 pandemic. USADA's protocols will continue to evolve based on the latest data and guidance from public health experts. Any protocol changes will be reflected in these resources as soon as possible. For questions, contact USADA at (719) 785-2000.
covid-19 safety protocols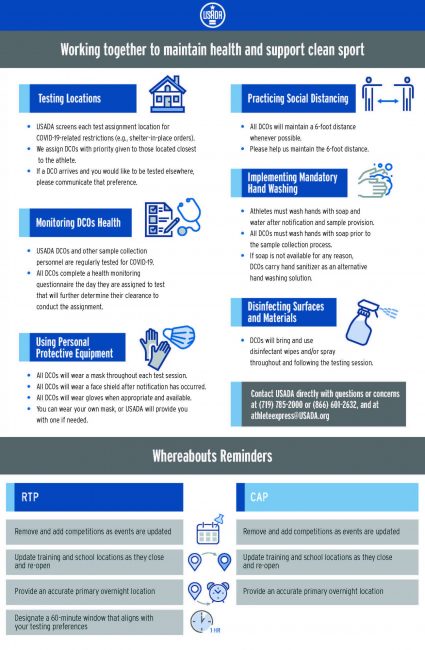 Click on the section to drop down the details.
Your health and safety is our top priority.
Our DCOs will wear personal protective equipment while conducting your test, including mask and face shield.