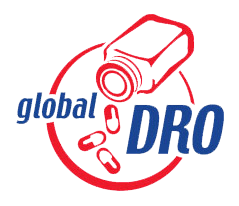 April 26, 2016
Australia has become the latest country to join the Global Drug Reference Online (Global DRO) network, in an effort to provide more athletes than ever before with the opportunity to benefit from easily accessible and accurate information about the status of their medications.
With addition of the Australian Sports Anti-Doping Authority (ASADA) to the Global DRO family, Australian athletes will now be able to easily check the status of specific products purchased in their home country. The benefits of the new partnership also extends to athletes and support personnel from the UK, USA, Canada, and Japan who can now check the status of any medication purchased in Australia, as well as being able to access a list of the top searches conducted.
Global DRO – which is available both online and via any mobile device – is offered through a partnership between the United States Anti-Doping Agency (USADA), the UK Anti-Doping (UKAD), the Canadian Centre for Ethics in Sport (CCES) and Anti-Doping Switzerland (ADCH) to provide athletes with a resource by which to check the prohibited or permitted status of licensed medication in accordance with the World Anti-Doping Code Prohibited List. The Japan Anti-Doping Agency (JADA) became the first licensee in 2013, expanding the GlobalDRO network even further. Speaking to the immense popularity of the resource, since 2009, there have been 2.5 million inquiries between the three initial partner countries, with 654,000 searches conducted in 2015 alone.
Athletes are advised to check on Global DRO before taking any medication by simply typing the name of the product into the search engine, where they will receive information on whether the substance is prohibited or permitted, both in and out of competition.
"Global cooperation is, and always has been, a huge part of the fight for clean sport," said USADA CEO Travis T. Tygart. "We are very pleased to welcome Australia to the Global DRO network, and it's vital that we continue to come together and give athletes access to resources that will help them to compete clean and win."
ASADA CEO, Ben McDevitt echoed Tygart's thoughts, saying "the collaboration between so many esteemed anti-doping agencies to develop and expand this tool is proof that the fight against doping is a global one. That athletes can not only check substances purchased at home, but also those in Canada, the US, the UK, Switzerland and Japan will be invaluable for elite athletes that train and compete on the international stage. I am very pleased that Australia could be a part of this international resource."
USADA is responsible for the testing and results management process for athletes in the U.S. Olympic and Paralympic Movement, and is equally dedicated to preserving the integrity of sport through research initiatives and educational programs.