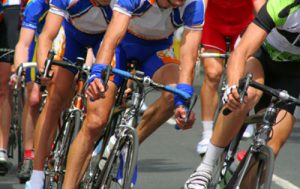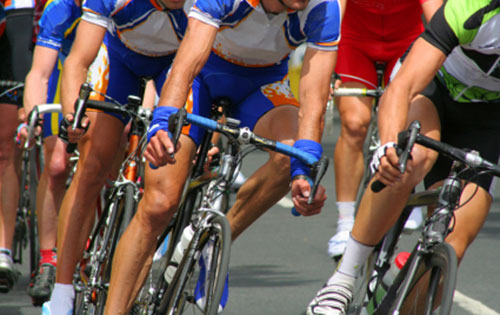 U.S. Anti-Doping Agency, USA Cycling and Union Cycliste Internationale Work Together to Review Testing Procedures and Adjudication Regarding "No Shows"
USA Cycling and the U.S. Anti-Doping Agency (USADA) announced today that two athletes previously sanctioned for anti-doping violations have been cleared of any wrongdoing by USADA.
The two athletes – Cale Redpath of Durango, Colo. and Alice Pennington of Hood River, Ore. – accepted one-year suspensions for failure to appear after being selected as reserve athletes at USA Cycling and UCI-sanctioned events during the 2006 season. It was announced Tuesday that their eligibility to compete has been reinstated effective immediately after a cooperative investigation by USA Cycling and USADA's Legal and Doping Control departments.
USADA reviewed the cases in conjunction with USA Cycling with the goal of better communicating the anti-doping procedures in order to reduce the number of no shows for testing at events. USADA then worked with the Union Cycliste Internationale (UCI) to determine a fair and equitable position regarding riders who are picked as reserves for testing.
In USADA's decision to set aside the offenses and sanctions of Redpath and Pennington, it cited a "fair and appropriate application of Article 122" (of the UCI Anti-Doping Rules) in light of USADA's investigation regarding reserve riders that are subject to a no-show violation only in the event they would have actually been tested. In both cases, the athlete would not otherwise have been tested as a reserve since both the automatic selections and the randoms were available for testing.
"USA Cycling maintains a zero-tolerance policy and remains fully committed to the fight against doping," said Steve Johnson, CEO of USA Cycling. "Toward that end, we continue to work closely with both the UCI and USADA to combat the use of performance-enhancing drugs and methods in the sport of cycling. Respecting this policy, we also believe that it is imperative to preserve and protect the rights of all athletes in this fight and we are pleased that through open communication with USADA and the UCI, we have been able to better harmonize our national and international policies and procedures. We applaud the efforts of USADA for pursuing fairness and equity surrounding these no-show situations."
As competitive athletes, it has always been, and will continue to be, the rider's sole responsibility to determine whether or not he or she has been selected for doping control at any USA Cycling or UCI-sanctioned event. As such, USA Cycling members are reminded to check the doping control board immediately after the completion of an event regardless of where – or even if – an athlete finishes the race. It is important that athletes remember the procedures and protocols of the UCI and USADA, as well as how and where athletes that have been selected for doping control are notified prior to the beginning of competition.
It is also important for USA Cycling members to know that anytime they compete at a USA Cycling or UCI-sanctioned event, there is a possibility that USADA or others will be present to conduct anti-doping tests and that they will be selected as a random or reserve rider. All riders chosen for testing, whether as a random or as a reserve, must report to the doping control officer at the event. Only a USADA Drug Control Officer (DCO) or a UCI Anti-doping Inspector can inform a rider selected as a reserve that he or she is not needed for testing.
About USA Cycling
Recognized by the U.S. Olympic Committee and the Union Cycliste Internationale, USA Cycling promotes American cycling through its 60,000 members and 2,500 annual events. USA Cycling associations include the BMX Association (BMX), National Off-Road Bicycle Association (mountain bike), U.S. Cycling Federation (road/track), the National Collegiate Cycling Association and the U.S. Professional Racing Organization (professional men's road). For more information visit www.usacycling.org or contact USA Cycling Director of Communications, Andy Lee at 719-866-4867.
About USADA
USADA is responsible for the testing and results management process for athletes in the U.S. Olympic and Paralympic Movement. USADA is equally dedicated to preserving the integrity of sport through research initiatives and educational programs. CONTACT: Carla O'Connell, Publications & Communications Director, Phone (719) 785-2009; E-mail: coconnell@usantidoping.org.
---
For more information or media inquiries, click here.