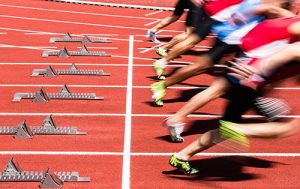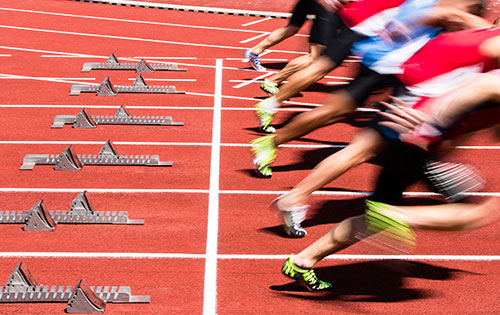 USADA announced today that Mark Block, a coach and agent in the sport of track and field, has received a 10- year suspension from an independent three-member American Arbitration Association (AAA) panel for violating sport anti-doping rules. Block's sanction resulted from evidence directly connected to the Bay Area Laboratory Cooperative (BALCO) drug conspiracy directed by Victor Conte.  The sanction was imposed for Block's participation in the trading and trafficking of prohibited substances including "the cream" and "the clear", as well as inciting and assisting others in the use of those substances.
"We remain committed to ridding sport of those in the system, whether coach, agent, doctor or sport organizer who influence athletes to use dangerous drugs in order to win," said Travis T. Tygart, USADA CEO. "Athletes are entitled to have their advisors serve as positive influences to help them make good, ethical and healthy choices. We are pleased justice was served and this is an important decision for all those who value fair, clean competition."
Block, formerly of Johnson City, Tennessee and currently a resident of Miami, Florida, is the 24th person with links to BALCO who has been sanctioned in a case brought by USADA.  To date, Mr. Block is the third athlete support personnel with ties to the BALCO drug conspiracy to be sanctioned.
Block's ban takes effect January 1, 2009 and will continue until 2019.
The panel, in its decision following a full evidentiary hearing, indicated the facts and evidence in the case show Block attempted to cover up the conspiracy with Conte, and that emails between Conte and Block confirm Block administered and supplied banned substances including "the clear", "the cream" and Modafinil. The arbitrators said, "The Panel is of the view that Mr. Block was attempting to mislead the Panel and USADA on the true facts of this case as part of his efforts to cover up the conspiracy with Conte both in the early stages of discovery and up to and including his testimony at the hearing."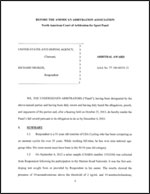 In an effort to aid athletes, as well as all support team members such as parents and coaches, in understanding the rules applicable to them, USADA provides comprehensive instruction on its website on the testing process and prohibited substances, how to obtain permission to use a necessary medication, and the risks and dangers of taking supplements as well as performance-enhancing and recreational drugs. In addition, the agency manages a drug reference hotline, Drug Reference Online (www.GlobalDRO.com), conducts educational sessions with National Governing Bodies and their athletes, and proactively distributes a multitude of educational materials, such as the Prohibited List, easy-reference wallet cards, periodic newsletters, and protocol and policy reference documentation.
USADA is responsible for the testing and results management process for athletes in the U.S. Olympic and Paralympic Movement, and is equally dedicated to preserving the integrity of sport through research initiatives and educational programs.
---
For more information or media inquiries, click here.