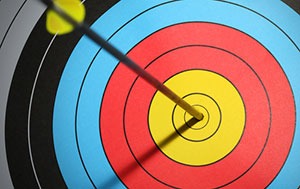 The United States Anti-Doping Agency (USADA) announced Friday that Chuck Lear of Lee's Summit, Mo., an athlete who competes in the sport of archery, tested positive at the National Archery Association (NAA) Outdoor Target National Championships in Reading, Pa. on July 31, 2003.
Lear tested positive for metoprolol, a prohibited substance during competition under the rules of the Federation Internationale de Tir a l'Arc (FITA), which is the international federation for the sport.  Lear's prescription medicine, which he has been taking over two years for a pre-existing heart condition, was the cause of the positive test.  Lear disclosed the use of his medication at the time of the test.
Following consultation with FITA, USADA recommended and Lear accepted a public warning and disqualification for a first offense.  Lear is disqualified from his fifth-place finish in the open compound bow competition at the NAA Outdoor Target National Championships.
US Archery, the national governing body for the sport in the United States, will carry out the sanction.
This is the 24th announcement issued by USADA during 2003. USADA became the independent anti-doping agency for U.S. Olympic, Pan Am and Paralympic athletes on Oct. 2, 2000.
USADA is responsible for managing the testing and adjudication process for U.S. Olympic, Pan Am and Paralympic athletes. USADA is equally dedicated to preserving the integrity of sport through research initiatives and educational programs.
---
For more information or media inquiries, click here.