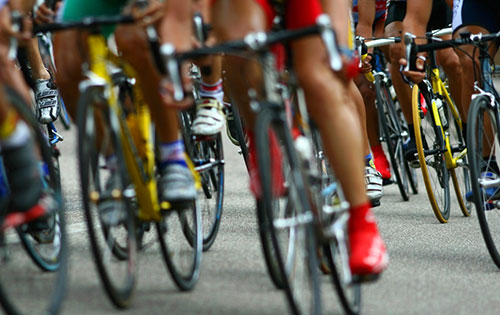 The United States Anti-Doping Agency (USADA) welcomes today's decision by the Court of Arbitration for Sport (CAS) to issue lifetime sanctions to Johan Bruyneel and Dr. Pedro Celaya Lemaza, as well as increase the sanction for Pepe Marti, for their involvement in the U.S. Postal Service Pro Cycling Team doping conspiracy exposed by USADA in October 2012.
"While it's been an arduous effort to fully expose the truth, our job is to pursue justice even when the road is long and winding, because that's exactly what clean athletes expect and deserve," said USADA Chief Executive Officer Travis T. Tygart. "Here, Bruyneel, Celaya, and Marti pulled out every trick to avoid the truth and continued, even at the hearing and even in the face of overwhelming evidence to the contrary, to present a false narrative. This is another powerful example that playing by the rules matters and doping is never justified and always inexcusable."
Both Bruyneel and Dr. Celaya, as well seven former cyclists, Bruyneel's assistant team director and another former team doctor, Luis Garcia del Moral, testified in the week long hearing, which produced extensive new corroborating evidence of the U.S. Postal doping operation, including emails that the Panel said, "strongly corroborate the riders' testimony and the testimony of Dr. del Moral that, in effect, Mr. Bruyneel oversaw all aspects of the team's doping activities from 1999 to 2007." Accordingly, the Panel found that "Mr. Bruyneel was at the top of the pyramid of one of the largest doping programs which ever existed in any sport on the planet."
Bruyneel had previously refused to testify at the 2013 hearing in his case. At the CAS hearing, however, Bruyneel denied responsibility for the doping on his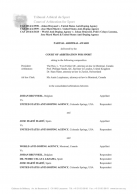 team. As the Panel put it, Bruyneel attempted to portray he was "aware of the doping but not involved in it." However, Bruyneel ultimately chose not to rebut the testimony of Dr. del Moral and the powerful email evidence of Bruyneel's involvement in the logistics of the team doping. Bruyneel's claims of only detached knowledge of the team doping were found by the Panel not to be credible. The Panel also found that Bruyneel provided team funds for the purchase of prohibited drugs by team personnel.
The Panel further noted, "Mr. Bruyneel's measured and calibrated act of contrition was 'too little too late' and concluded that "Mr. Bruyneel's claimed acceptance of responsibility was 'entirely strategic' and cannot be considered as a mitigating factor."
With respect to Dr. Celaya, the CAS Panel found, "[w]hen he testified before the Panel, Dr. Celaya did not appear the least bit contrite" his testimony was "not credible" and "[h]is attitude offers a serious threat to the future of clean cycling and sport generally, confirming "his unfitness to ever participate again in any sport as an athlete support person."
The overwhelming evidence and credible testimonies produced throughout the case demonstrated that Bruyneel, Celaya, and Marti encouraged U.S. Postal Service Pro Cycling Team riders to engage in a coordinated, well-funded, and sophisticated doping regime over many years. Today, the indisputable facts and credible, consistent, and compelling evidence provided throughout the case have been matched by an appropriate lifetime sanctions for Johann Bruyneel and Dr. Pedro Celaya Lemaza, as well as an increased sanction for Pepe Marti. While USADA had been pursuing lifetime periods of ineligibility for all three individuals, the organization is satisfied that CAS has recognized that the actions of Bruyneel, Celaya, and Marti all warranted longer sanctions.
In its decision, CAS determined that the period of ineligibility (for any future involvement in sport) has been extended from 10 years to a lifetime suspension for Johan Bruyneel (former U.S. Postal Pro Cycling Team Manager) and from eight years to a lifetime suspension for Dr. Pedro Celaya Lemaza (former U.S. Postal Pro Cycling Team Doctor). Pepe Marti's (former U.S. Postal Pro Cycling Team Trainer) period of ineligibility has been increased from eight years to 15 years, starting from the date of the CAS Award and including credit for time served from June 12, 2012.
The decision was the result of an appeal by the World Anti-Doping Agency (WADA), supported by Union Cycliste Internationale (UCI) and USADA, of the original American Arbitration Association North American Court of Arbitration for Sport (AAA)'s decision in 2014 to issue 10, eight, and eight-year sanctions to Bruyneel, Celaya, and Marti respectively.
This CAS decision, as well as other arbitral decisions, can be found here.
In an effort to aid athletes, as well as support team members such as parents and coaches, in understanding the rules applicable to them, USADA provides comprehensive instruction on its website on the testing process and prohibited substances, how to obtain permission to use a necessary medication, and the risks and dangers of taking supplements (www.Supplement411.org) as well as performance-enhancing and recreational drugs. In addition, USADA manages a drug reference hotline, Global Drug Reference Online (www.GlobalDRO.com), conducts educational sessions with National Governing Bodies and their athletes, and distributes a multitude of educational materials, such as an easy-reference wallet card with examples of prohibited and permitted substances, a supplement guide, an athlete handbook, and periodic alerts and advisories.
Along with education and testing, robust anti-doping programs enable investigations stemming from tips and whistleblowers. USADA makes available a number of ways to report the abuse of performance-enhancing drugs in sport in an effort to protect clean athletes and promote clean competition. Any tip can be reported using the USADA Play Clean Tip Center, by email at playclean@usada.org, by phone at 1-877-Play Clean (1-877-752-9253) or by mail.
USADA is responsible for the testing and results management process for athletes in the U.S. Olympic and Paralympic Movement and is equally dedicated to preserving the integrity of sport through research initiatives and educational programs.
---
For more information or media inquiries, click here.