When it comes to nutrition, my philosophy is to eat what makes me feel good! I'm competing at the highest levels of my sport and I know the importance of fuel. I think a lot of people feel like they can't eat certain foods based on the notion that it will make them gain weight or feel guilty, but food is meant for fuel and you shouldn't deny what your body wants.
Protein is especially important as I prepare my body for training and competition. Protein leaves me full and allows me to manage my hunger levels by reducing my cravings for potentially unhealthy snacks between meals. More importantly, it helps rebuild my muscle! I consume most of my protein for breakfast, but I always have some form of protein in each meal I eat throughout the day.
THE SCIENCE: The body's ability to recover from games, practices, or intense workouts requires adequate rest and proper nutrition. An important component of the recovery process is consuming both carbohydrates and protein shortly after exercise to restore muscle glycogen and stimulate muscle protein synthesis.

Given the importance of protein to rebuilding and recovering muscles, I consume protein right before and right after I train. I usually pair protein with carbs prior to training, so that I have the energy to push through my workouts. Protein after my training is just as vital so I can prevent muscle loss!
I have a handful of go-to snacks that enable me to work in protein throughout the day. In addition to being high in protein, these snacks are accessible, quick to make, cheap to buy, and can be found anywhere and everywhere.
Here are my top five high-protein snacks:
Hard boiled eggs

Dry roasted, unsalted peanuts

Canned sardines

String cheese

Peanut butter with apples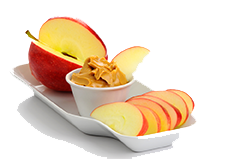 These are a few snacks I've loved to eat throughout my childhood that I never got tired of. You can find them at your local grocery store and eat them on the go!
About Amara Mbionwu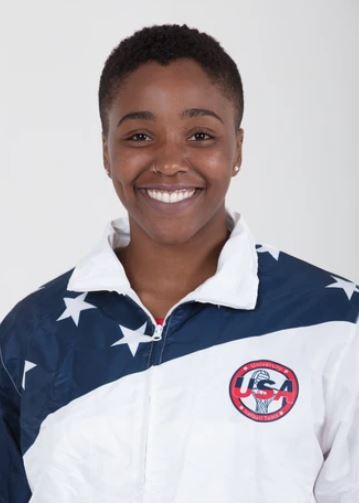 Amara Mbionwu is the captain of the women's USA Netball team and a TrueSport Ambassador. Over the course of her athletic career, she has helped her team take second place at the 2017 U.S. Open, and earned recognition as the 2018 MVP Player at the Invitational Coupe du Quebec and as the 2019 Vicki Wilson MVP Award winner.
What is food-first nutrition?
Every athlete wants to reach their peak performance, which often means pushing harder and longer in training and in competition. In the quest to reach their maximum potential, many athletes know that good nutrition is critical, but they may also look to the latest supplements and trendy diet regimens to give them that extra boost.
Some athletes, on the other hand, have found that a food-first approach is all they need to achieve peak performance. While some athletes may need to supplement their dietary intake because of a medical condition, many athletes can properly fuel their bodies and meet all their bodies' needs with the right food.
In the Food-First Nutrition series, Olympians, Paralympians, and elite athletes share how they maintain the strength and energy they need to compete at the highest levels of sport through a food first approach. For more information on the best foods for athletes, check out the TrueSport Nutrition Guide.