Updated: October 13, 2021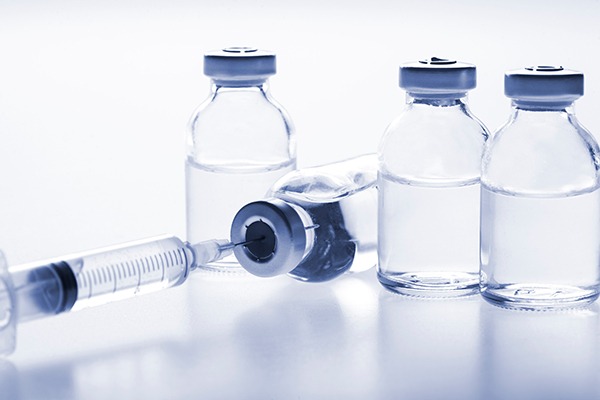 As of January 1, 2022, the experimental peptide BPC-157 is prohibited under the World Anti-Doping Agency (WADA) Prohibited List. Furthermore, this substance is not approved for human clinical use by any global regulatory authority and it may lead to negative health effects.
Keep reading for more information on a peptide that is making its way into wellness and anti-aging treatments.
Is BPC-157 legal?
There appears to be no legal basis for selling BPC-157 as a drug, food, or a dietary supplement, and the Food and Drug Administration (FDA) confirmed there is also no legal basis for compounding pharmacies to use BPC-157 in compounded medications.
However, there is evidence that BPC-157 is being illegally included in some wellness and anti-aging treatments and products.
Are there health risks associated with using BPC-157?
Because BPC-157 has not been extensively studied in humans, no one knows if there is a safe dose, or if there is any way to use this compound safely to treat specific medical conditions.
Is BPC-157 prohibited under the WADA Prohibited List?
Prior to 2022, BPC-157 was not prohibited, but it has been added to the WADA Prohibited List after the annual review of the List and is prohibited starting on January 1, 2022. It's prohibited under the S0 Unapproved Substances category of the List.
Does BPC-157 have a medical purpose?
Therapeutically, the synthetically produced peptide BPC-157 is not currently approved for use as a human drug. It is an experimental compound that has been investigated for inflammatory bowel disease and soft tissue healing, although there is a concerning lack of published clinical trial data because studies appear to have been cancelled or stopped without any published conclusions.
Even though there are no studies or clinical trials that show BPC-157 is safe or effective in humans, some websites related to performance-enhancing drugs advertise that it can be injected or taken orally for bone and joint healing, stomach ulcers, organ damage, and a number of other purposes, including athletic performance enhancement. It is important to realize that these are unproven claims, and that the use of BPC-157 for these or any other reasons is not supported by medical literature or by any medical associations.
Other websites advertise BPC-157 as a "research chemical" that is "not for human use," and yet, the same websites have suggestions for how someone could use it. Athletes are advised to never use a product that is marketed for "research only."
Can I get a TUE for BPC-157?
There is no clinical basis for granting a TUE for this substance because it is not an approved therapeutic agent in any country. Please contact TUE@USADA.org with further questions.
More questions?
For questions about specific products, substances, and methods, contact USADA's Drug Reference Line at drugreference@USADA.org or call (719) 785-2000, option 2.